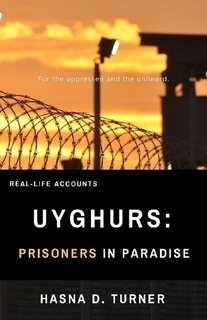 16-year-old student Hasna Turner recently published a book titled "Uyghurs: Prisoners in Paradise," which she began researching almost a year ago as part of her school project.
Ms Turner started this project at the age of 15 as part of the Somersfield Academy Middle Years Program.
Ms Turner told Bernews: "I have gotten to know the Bermuda Uyghurs and felt compelled to write about their story so Bermudians will have a better idea of where they come from, how they were inadvertently dragnetted and incarcerated by the US "War on Terror," and eventually were offered the option to become part of the multi-cultural Bermuda community.
"The book recounts the struggles of the Uyghur population in general and the events leading to the captivity and detention experienced by the four Guantanamo Bay captives subsequently exonerated and released to Bermuda where they continue to remain in citizenship limbo."
After presenting her project at Somersfield Academy with the Uyghurs in February, Ms Turner went on to complete further revisions and edits through a U.S. based editor and Jesuit Priest, Father Luke Hansen, who met the Uyghurs in Guantanamo Bay and thus took an interest in Ms Turner's story.
This photo was taken at the initial presentation of Ms Turner's project at Somersfield Academy, showing Ms Turner with lawyer Richard Horseman, and Ablikim Turahun, Abdulla Abdulqadir, Salahidin Andulalahad and Khalil Mamut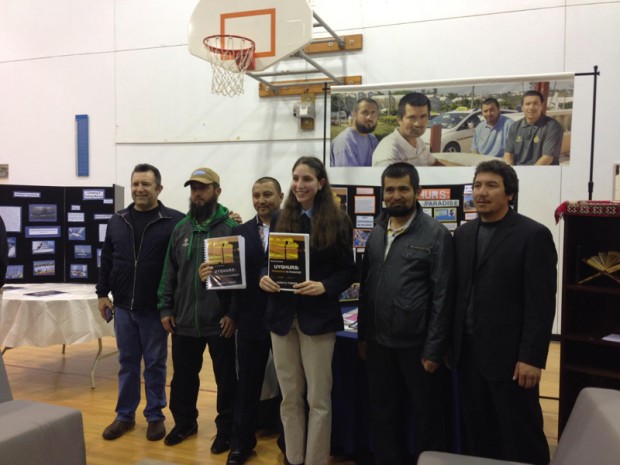 The four men, Abdullah Adhulqadir, Khalil Mamut, Ablikim Turahun and Salahidin Abdulahad, were brought to Bermuda from Guantánamo Bay, Cuba, in 2009.
Ms Turner told Bernews that all proceeds from the sale of the book will go towards legal costs to help the Uyghurs, whose current position means they are unable to leave the island.
The book can now be purchased by the general public in electronic and print formats through the publishing website Lulu.com. It is available in eBook format for $9.99 and hard copy for $39.99.

Read More About