OUTBermuda shared details of support groups available for Lesbian, Gay, Bisexual, Trans, and Queer people and their families, with the next meeting set to take place this coming Thursday [Aug 17] from 6:00pm to 7:30pm.
A spokesperson said, "OUTBermuda is excited to share details of family support groups that are available for Lesbian, Gay, Bisexual, Trans, and Queer people, as well as for their families.
"The groups are designed for individuals and families to share their experiences with one another and to learn from those collective experiences in an environment that is safe and respectful.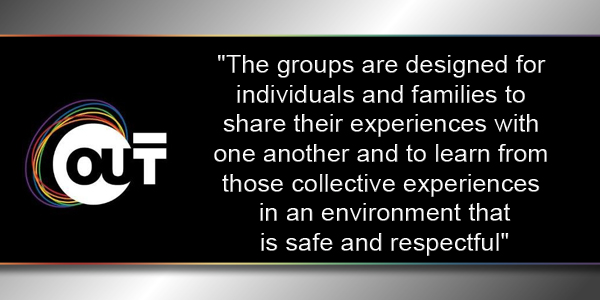 "The next meeting will take place this coming Thursday, August 17th, from 6:00pm to 7:30pm. Anyone wishing to attend, or who may be interested in learning more about the groups, is encouraged to email: lgbt.bda@gmail.com for more details.
"The support groups are a community led initiative that was born out of OUTBermuda's 'In Good Company' community consultation exercise, that was hosted in January of this year.
"The consultation brought together a diverse group of people with the aim of identifying how best to promote and protect the interests of Bermuda's LGBTQ community. The consultation identified a stark local absence of helping services specifically directed towards LGBTQ people and their families.
"Living in Bermuda as an LGBTQ person presents unique challenges, particularly given current levels of intolerance and the overtly hostile attitudes which are exhibited by some.
"Experience teaches us that there is benefit in bringing people who share a similar experience together to discuss how best to navigate these challenges. The groups also equip family members and friends to provide effective encouragement and support to LGBTQ people by raising awareness of the issues faced by the LGBTQ community.
"Importantly, the family support groups allow families of LGBTQ people to build connections with other families, which removes the feeling the isolation that many face. This allows people and families to know they are not alone, and instead that they are part of a dynamic community on the Island.
"OUTBermuda is thankful to the visionaries who had the foresight to identify the need for the family support groups, who have also been committed to getting them up and running. Their work demonstrates the positive results that are achievable when people demonstrate the change they wish to see in their environment."
Read More About