Bermuda began competing in the CONCACAF Caribbean Women's U17 Qualifier, making an excellent showing in their debut game, recording a 3-0 victory over St. Lucia.
Bermuda's starting line up was Zakhari Turner, Koa Goodchild, Megan Titterton, Danni Watson, Lindsey Pacheco, Trinae Edwards, Jaden Masters, Sh'nyah Akinstall, Emily Cabral, Leilanni Nesbeth, and  Nia Christopher
The first half saw an own goal from the St. Lucia team, and Bermuda then scored two more goals, to end the match with the impressive 3 – 0 win.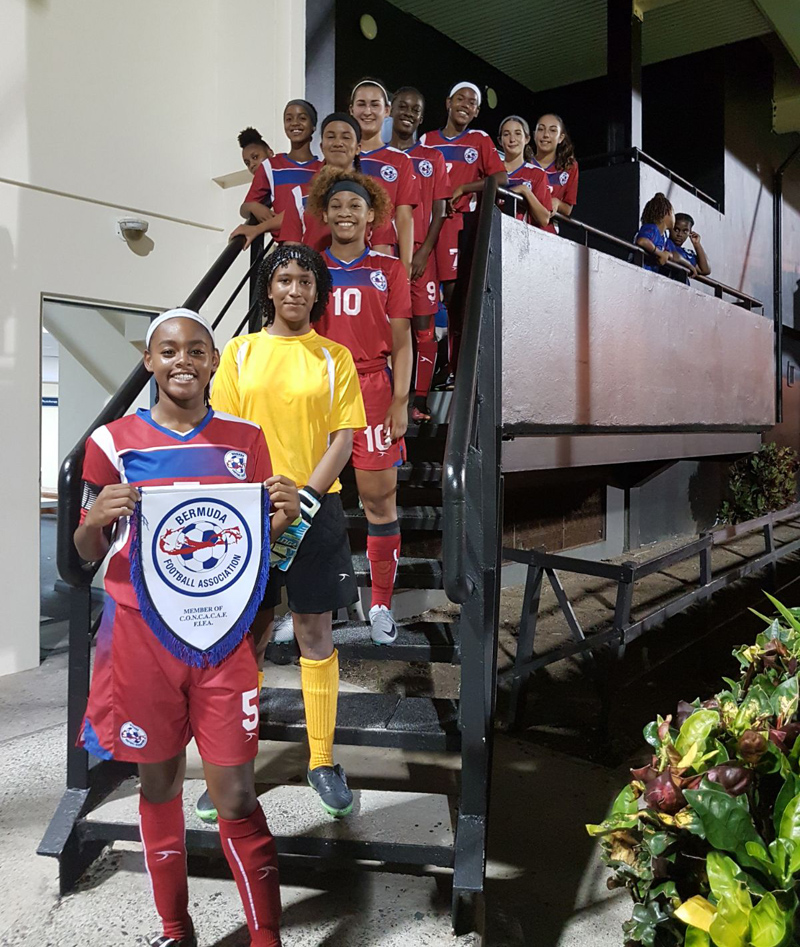 The CONCACAF Caribbean U17 Qualifier is taking place this month in St Lucia, with the Bermuda team is also set to match up against Antigua & Barbuda on August 24th, and Aruba on August 26th.

Read More About