XL Catlin and international law firm Norton Rose Fulbright will be hosting a seminar to discuss significant aspects of the Bermuda Form and Excess Layer insurance coverage.
Gavin Kealey Q.C. and Mina Matin, Senior Council at Norton Rose Fulbright, will lead the presentation at XL Catlin's offices on 20 September, 2017.
The seminar will include a discussion of the hazards of permissive notices of occurrence and claims cooperation clauses, among other topics. It will be followed by an open air jazz cocktail reception.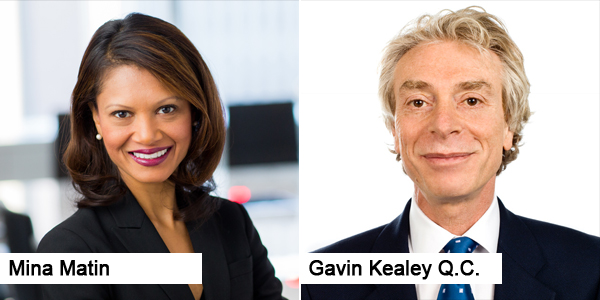 Gavin Kealey Q.C. is Head of 7 King's Bench Walk, which is ranked by the Chambers UK Bar guide and the Legal 500 UK among the leading Chambers for Insurance, Shipping and Commercial Litigation at the London Bar.
Mina Matin is dually qualified as a solicitor and barrister in England & Wales, as well as a member of the Bermuda, California and New York bars. She is ranked as a recognized practitioner in insurance, New York, Chambers & Partners USA 2017.
Norton Rose Fulbright is a global law firm with more than 4,000 lawyers and other legal staff based in 59 offices around the world. Norton Rose Fulbright completed a combination with Chadbourne & Parke during the second quarter of 2017, joining together two leading global insurance and reinsurance practices. The firm advises clients in Europe, the United States, Canada, Latin America, Asia, Australia, Africa, the Middle East and Central Asia.
Read More About