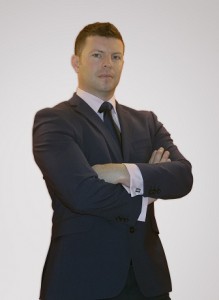 Digicel Bermuda today [Sept 14] announced that Robin Seale will be leaving his position as CEO to return to Ireland, with the company saying that an "announcement on his replacement will be made shortly.
"Mr Seale, who was promoted from CFO to CEO spent nearly six years in Bermuda and leaves behind a legacy of growth and investment," Digicel said.
"In his role he oversaw the purchase and integration of BTC into Digicel as well as the ongoing $60 million investment in the island's telecoms infrastructure which includes the recent launch of LTE and the current roll-out of the new fibre-to-the-home network."
Commenting on his departure Mr Seale said, "It's been such an amazing experience living here, and is something I will always remember fondly. I am proud of the investments made during my time, not just from a technology point of view but also in terms of the people and the communities we serve.
"The re-introduction of the BTC apprenticeship program was a particular highlight as I saw first-hand the enthusiasm and dedication they all brought to the company."
"Additionally the sponsorship of youth cricket, charity and music events and young athletes such as Ceci Wollman, Erica Hawley, Micah Franklin, Rockal Evans and Tyler Smith are activities I look back on with pride."
"I want to pay special thanks to the senior management and staff in both companies for the fantastic support I've received during my tenure. The successes couldn't have been achieved without them. I am returning to Ireland to take up new challenges and without a doubt will be back to enjoy the island in a more relaxed fashion!"
Read More About