The Bermuda Casino Gaming Commission [BCGC] announced the "awarding of a provisional casino gaming license to Hamilton Princess Casino Limited, an integrated resort casino proposed at the Hamilton Princess & Beach Club."
"On September 22, 2017, the Hamilton Princess Casino Limited presented its plans at a public presentation held at the Bermuda Underwater Exploration Institute for a 9,500 square foot casino, including 14 gaming tables, nearly 200 slot machines and one automated roulette table to be housed in the space now occupied by the Harbourview ballroom," the BCGC said.
Rendering of the planned casino at the Hamilton Princess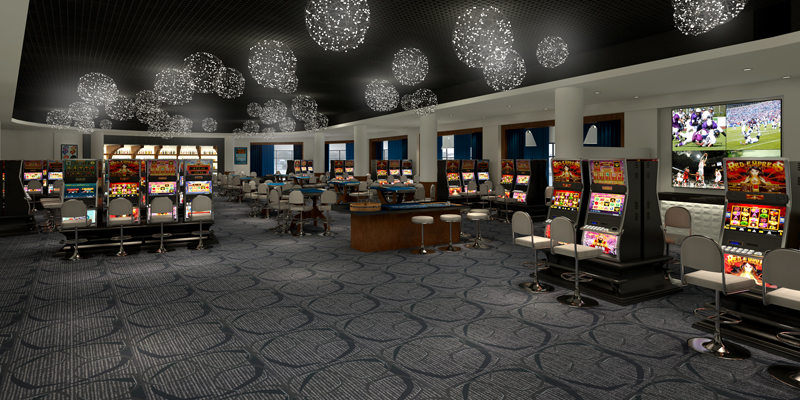 "Bermuda's legislation provides that within 30 days of the hearing, or such extended period, the Commission must notify the Hamilton Princess Casino Limited, in writing, of its decision. The Order granting the provisional license was made on Thursday, September 28, 2017.
"The next stage of the licensing process is the Suitability Phase, where all relevant entities and individuals are subjected to rigorous background investigations to address criminal, civil, and financial matters.
"This effort is designed to ensure that the operation involves people and entities that possess high levels of character, honesty and integrity.
Rendering of the planned casino at the Hamilton Princess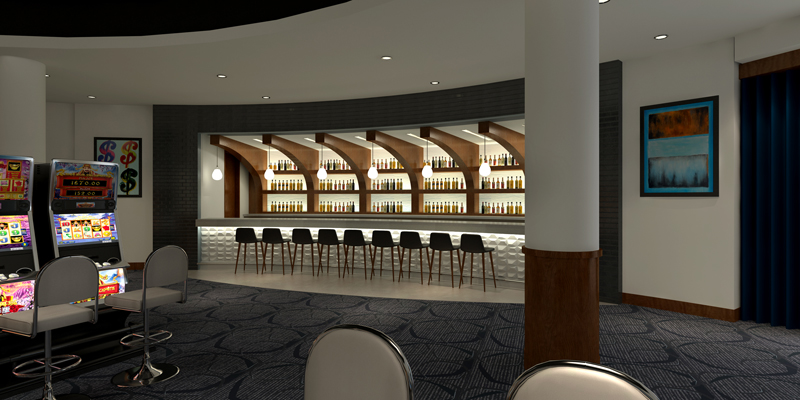 "The provisional license was conditioned, and these conditions address a variety of issues including Bermudian employment and training, financial assistance to the Bermuda Police Service to mitigate issues including possible congestion around the casino, commitments regarding the topic of responsible gaming, and a multitude of additional topics."
Richard Schuetz, Executive Director of the BCGC stated: "The Commission considered the application along a number of different dimensions, with the most important test being that the proposed resort would increase employment and investment in Bermuda, and enhance the tourism product.
"The Commission indicated that the application did pass this test and met the prevailing industry standards. The order was drafted accordingly."

Read More About
Category: All, Business, Entertainment, News