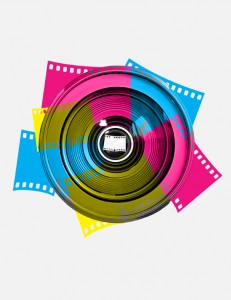 The Bermuda International Film Festival [BIFF] announced its partnership with the City of Hamilton to hold BIFF 2018 at the Earl Cameron Theatre next March.
"Our partnership with the City will allow us to improve and enhance the overall Festival experience. BIFF has held the last two of its Film Festival at City Hall, a venue the audience prefers. BIFF 2018 will return to the more popular period of March 17-25th 2018," BIFF said.
City of Hamilton Mayor Charles Gosling said, "The City is delighted to support the 2018 Bermuda International Film Festival.
"City Hall is an arts centre and anything we can do to contribute to the arts in Bermuda will always be considered a win for us.
"Our City 'vision' is to be a vibrant one and events like the Film Festival serve to fulfil that, whilst at the same time, providing our residents and visitors alike with the chance to experience an event of international standards."
This partnership with the City will enable BIFF to work more closely with the local Ad-hoc Service Ltd on the digital projection and audio at the Theatre.
"BIFF has been challenged with the costs and logistics of importing the digital projection technology and associated projectionists. This is part of our new philosophy," noted Trust Chairperson Patrice Horner. "BIFF is working more closely with a number of Bermuda based groups, whose members have been added to the BIFF Board."
Bermuda Tourism Authority, the Department of Community and Cultural Affairs, and Bermuda College all have been added to the Board, in order to reflect the community ownership of the Festival and also gain insight on how to improve its broader appeal.
BIFF said, "The Books to Films and Reel to Real students' tracks were popular last year, as was the BerMovie Day featuring Bermudian produced films. In 2018, we are returning to March and using a community based committee for the program selection for the features as well as predominately local prescreeners for the short films.
"Submissions for the BIFF short film competition has been underway and so far we have received nearly 300 submissions from around the world. The winner of the "Bermuda Shorts" is automatically nominated for a Short Film Oscar® Award by the Academy of Motion Pictures without full theatrical release.
"BIFF is expected up to 1,000 submissions and is working to encourage the directors/producers to come to Bermuda for the festival by partnering with airlines and hotels to make it affordable. In the interim, we are encouraging contributions to support these plans and this important cultural event.
BIFF is hosting a Volunteer Soiree on Weds, Nov 15th from 5:30-7:00pm to see how to be part of BIFF 2018. E-mail volunteer@biff.bm or call 293-3456 or check Volunteer.bm through the Centre on Philanthropy.

Read More About
Category: All, Entertainment, Films/Movies