All the things that make Bermuda a unique visitor destination are to be celebrated Friday night at the Sea Breeze Lounge along Elbow Beach, the Bermuda Tourism Authority said, as they are "putting together an outdoor display and inviting the public to get to know the Bermuda tourism brand, which was rolled out in January 2016."
Bermuda Tourism Authority team in Bermuda tourism branded shirts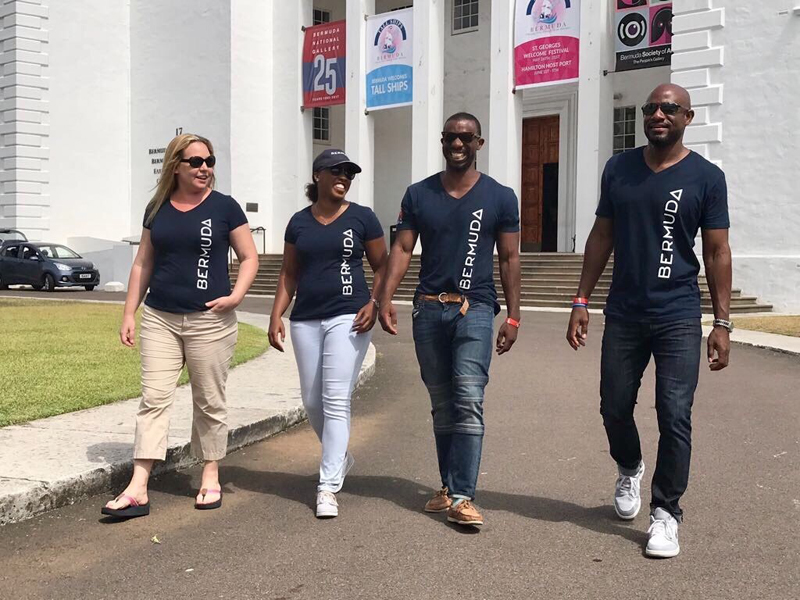 "We have a strong brand that is resonating with a new generation of travellers. That's part of the reason tourism is resurging and why there's been explosive growth in visitors under 45," said Glenn Jones, Bermuda Tourism Authority director of public and stakeholder relations.
"We want to make sure Bermudians know as much as possible about the brand so that, through word of mouth marketing, they can help spread the word. Bermudians have always done a stellar job driving visitors to the island. This builds on that tradition."
The BTA said, "The night's focus will be on the things that set Bermuda apart from other travel destinations like its geographic location, quirky language and mystique. All three are used in marketing Bermuda to the world.
"Also two only-in-Bermuda brands – DavidRose Jewellery and fragrance maker Lili Bermuda – will be on-hand as examples of how Bermuda's home-grown products are part of telling the island's story to visitors.
Bermuda branded Twizy mini cars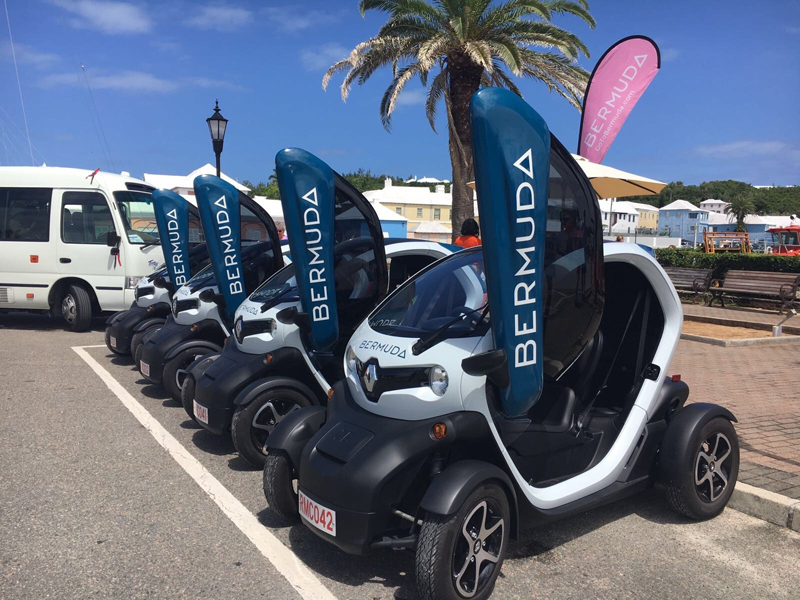 "Meantime, Bermudian band The Big Chill will perform live from 5:30pm until midnight on Friday, October 13th, as it has done on a weekly basis since May. The Bermuda tourism brand experience will be available until 8:30pm. Table reservations are recommended to avoid disappointment. The event is being promoted to visitors and locals."
Mr Jones said: "We're thrilled to see Sea Breeze Lounge extend its happy hour through October because outdoor live entertainment by local performers is exactly what our visitors tell us they want. Having these kinds of experiences in Bermuda beyond the summer months help us to market the island as a year-round destination."
The Big Chill performing at Sea Breeze Lounge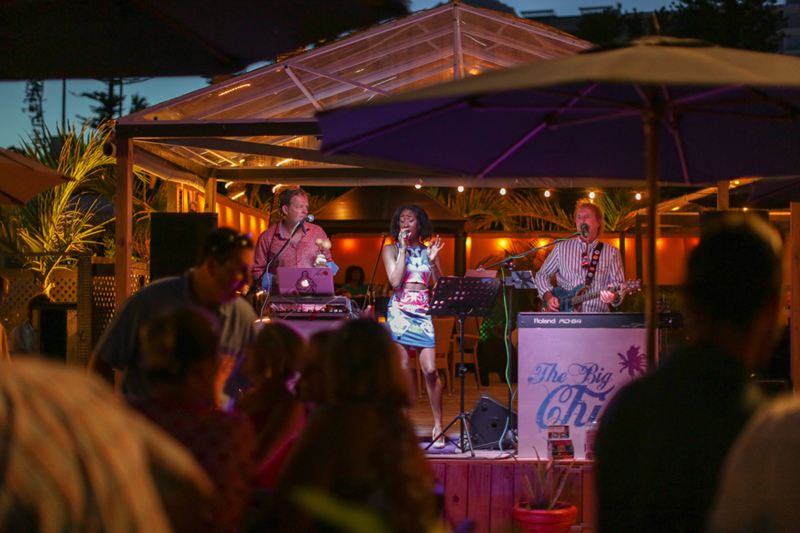 "Since January 2016, Bermuda has experienced six consecutive quarters of vacation air arrival growth. About three-quarters of that growth has been from visitors under 45 years-old," the BTA added.

Read More About
Category: All, Entertainment