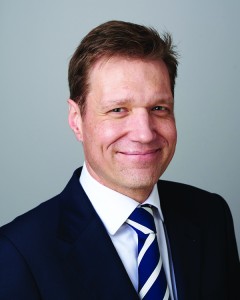 The crypto-sector is growing, and Conyers said they were "pleased to be involved in the first cryptocurrency launch in Bermuda."
The law firm said that it is expected that more technology-focused deals will take place on the Island in the near-term, especially as the business capabilities made possible by blockchain technology become more commonly understood.
Conyers acted in connection with the formation of Unikrn Bermuda Ltd and its Unikrn token sale and cryptocurrency platform.
The e-sports startup was founded in 2014 with backing from investors like Elisabeth Murdoch and Ashton Kutcher, and then received financial backing from Mark Cuban in 2015.
Unikrn raised roughly US$31 million in its digital token sale, with its UnikoinGold surpassing every other esports and gaming token sale to date.
For the sale, Unikrn used smart contracts deployed via Ethereum to trade Ether, the cryptocurrency used on the Ethereum blockchain platform. Director, Chris Garrod and Associate, Jacqueline King worked on the matter.
Commenting on the deal, Chris Garrod [pictured] said: "We were delighted to work with Unikrn on their launch. As technology and platforms advance within the crypto-sector, we can expect to see more of these transactions. This is especially true as innovations in blockchain continue to evolve".
Bermuda has made important strides to support the technology sector, not only providing an ideal base for these companies to establish, but also acting as a forum for innovation, such as it relates to insurtech.
On 6 November, Bermuda will host the inaugural GR Innovation & InsurTech conference, where thought leaders from the insurance sector will come together with influencers, entrepreneurs and scientists from the technology sector to discuss innovation and disruption in reinsurance.
Read More About
Category: All, Business, technology