A Virgin Atlantic Airways flight landed at the LF Wade International Airport at approximately 8.15pm tonight [Oct 16] after the pilot diverted to the island for a sick passenger.
The Boeing 747-400 departed London, UK and was on route to Orlando, Florida before diverting and being met at the terminal by Bermuda Fire and Rescue Service personnel and airport officials. Bernews unofficially understands the approximate 450 passengers and crew are being allowed off the plane, as the flight will not be immediately continuing on its journey.
Details are limited at this time, however we will update as able.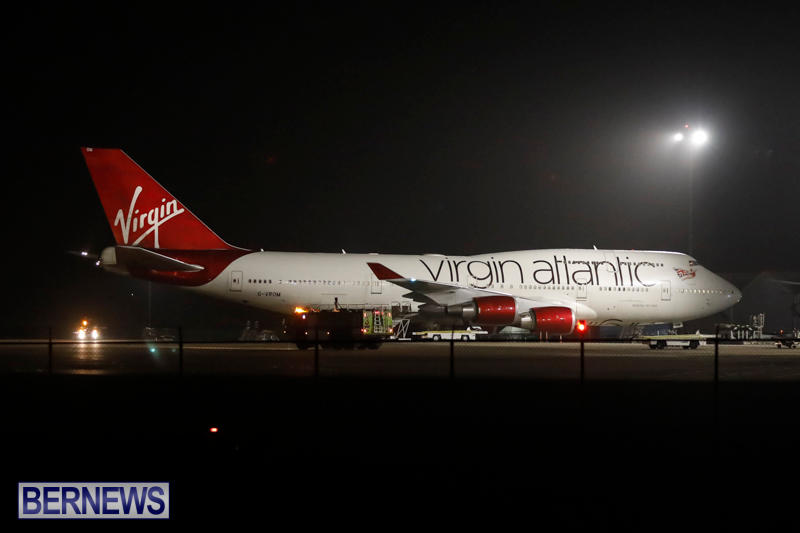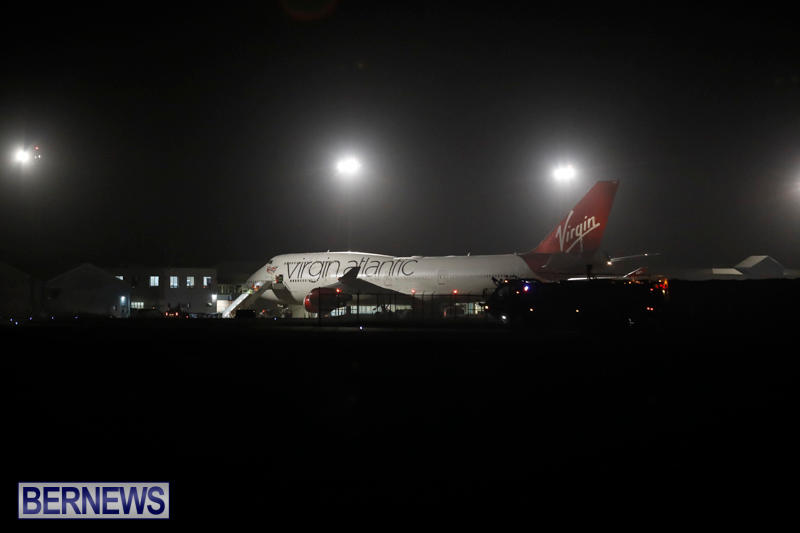 Read More About