[Written by Mikaela Ian Pearman]
I eat out pretty often in Bermuda and always complain about not being able to eat the kinds of food I love. Yes, we are a small Island in the Atlantic and yes, we have plenty of food options, but generally speaking, ethnic food is typically left out in Bermuda.
And what do I mean by ethnic? Thai, Mexican, Middle Eastern food, etc. I love all of those and yet can't find any of them in Bermuda except for specials here and there.
Enter Mediterra, the new Mediterranean restaurant at Fairmont Southampton. Mediterra occupies the space that was Newport Room and more recently, Newport Gastropub.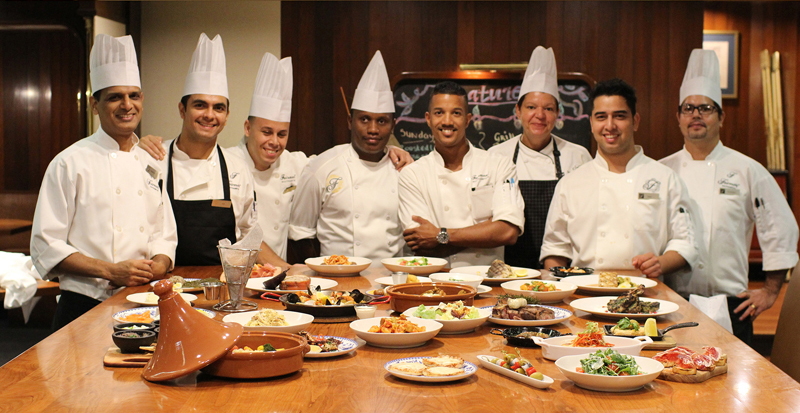 When I heard about the new restaurant, my mouth immediately began to water because I adore Mediterranean food having feel in love with it during a two week trip to Greece ten years ago. Needless to say, I was excited when invited to sample the menu.
When I arrived for my highly-anticipated dinner, I was greeted by my server, Meldred, who gave her recommendations. Starting with a glass of Malbec, my dining companion and I ordered the Mezze Platter with hummus, baba ganoush, tzatziki, olive tapenade and pita bread. We also ordered Flaming Greek Cheese, which had been doused in Hennessy and set on fire. And those were just the starters.
The hummus was smooth, creamy and easily one of the best I've had. The tzatziki was tangy and creamy while the tapenade was exactly how tapenade should be. The baba ganoush was my least favourite of the mezze but was still delicious.
The flaming cheese was addictive with its crispy crust and ooey, goey interior. I would absolutely order it again.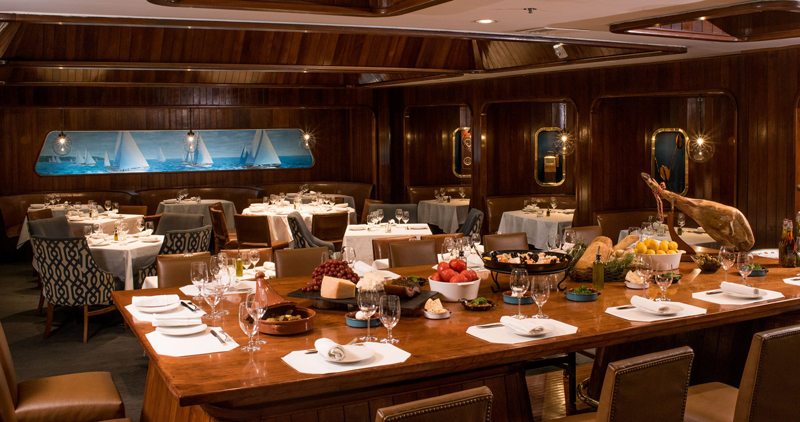 For the mains, I had the Chicken Tagine, which was full of flavour and satisfying. My dining companion ordered the Rigatoni with Sicilian Caponata and after one bite, I wanted to steal the bowl from him. The pasta was perfectly al dente with the right amount of sauce and the caponata was divine. I want to eat this everyday!
For dessert, we ordered the dessert sampler which had Pistachio Financer, Zeppoli, Chocolate Tart and Frozen Honey Semifredo. The best mini dessert was the semifredo – creamy and sweet from the honey but not too sweet. The financier was a close second with its fantastic pistachio flavour. The entire platter was a win.
So will I return to Mediterra? Absolutely, if only to eat the hummus! It really was that good. But seriously, I enjoyed this dinner immensely and highly recommend Mediterra if you're looking for something a bit different for dinner.

Read More About
Category: All, Entertainment, News