Early Bermuda maps have long been favourites of collectors worldwide, from vague and dangerous-looking first-encounter representations to lush, detail-packed manuscript renditions. But over the centuries, hundreds of remarkable maps of all types have been made of the island.
Now Bermuda Maps, a new book from National Museum of Bermuda Press, tells the full and fascinating story of Bermuda's cartographic history. Written by Bermudian Jonathan Land Evans, and edited and produced by Brimstone Media, Bermuda Maps is the product of the author's lifetime of collecting and analysing these depictions.
After early hand-drawn representations in the Age of Discovery came a golden age in the 1600s of decorative printed maps by world leaders in the trade. These were succeeded by elegant renditions through the Georgian age and the substantial Victorian period, leading to a revival of decorative maps of holiday-resort Bermuda in the 1930s and '40s.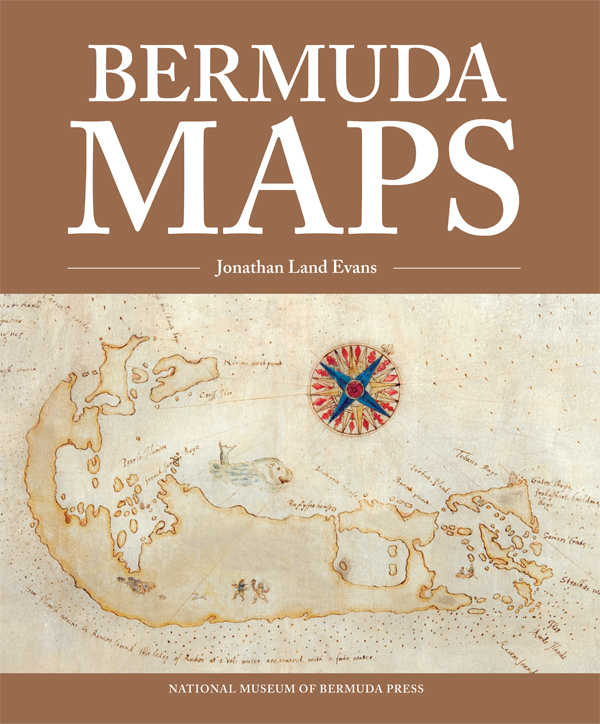 National Museum staff scoured libraries and archives worldwide to source most of the hundreds of rare images of old and new maps reproduced in the book. They now have the most comprehensive digital collection of Bermuda Maps.
Other featured maps come from many Bermuda individuals and collections, including maps from the author, Nancy & Brian Duperreault Collection which form part of the National Museum Collection, Colin Selley and the Bermuda Archives to name a few.
The book includes detailed scholarly analysis of the maps' content, presentation and historical context. Of particular interest is how depictions of Bermuda changed with the centuries, and with the island's importance: first as a remote navigational location, through its emergence as a thriving British colony to strategic importance as a naval defence hub for the Americas.
Many Bermuda maps were kept under strict secrecy in such times. In sharp contrast, whimsical Bermuda maps became prevalent as the age of tourism overtook the island's fortunes.
In conjunction with the book, an exhibit showcasing a selection of maps from the National Museum's Nancy & Brian Dupperreault will display at the Gallery, Chubb Building until the end of the year. The Gallery is open Weekdays, 10am – 4pm.
Jonathan Land Evans is a graduate of Johns Hopkins University, Baltimore, MD and the School of Advanced International Studies, Washington, DC, and of University College London and the College of Law, London.
His self-published books include The Encyclopedia of Bermuda Artists and a series of books on Bermuda's modern history. A three-volume illustrated history, Bermuda in Painted Representation, is forthcoming.
Bermuda Maps was supported by Nancy and Brian Duperreault, Maiden Holdings Ltd., Bermuda Container Line, Susan and Richard Butterfield, Pamela Ferreira and the ATF Trust. The book is dedicated to the memory of June Crawford, a former NMB warden, in honour of her generous bequest to the Museum.
Bermuda Maps is available directly from National Museum of Bermuda Press at 234-1333, info@nmb.bm, and from bookstores islandwide.

Read More About
Category: All, Entertainment, History, News