The Spirit of Bermuda has commenced the 2017-18 school year with Dellwood Middle School, continuing its rite of passage for middle school students on the island.
M3 students learn how to be part of a team in a unique environment that promotes community without the usual comforts of home. Self-discovery, interdependence, cooperation and working as teammates are key components of this experience.
They have an opportunity to broaden their knowledge of Bermuda, engage in environmental stewardship and to appreciate the beautiful coastal waters. Dellwood students have completed three weeks of voyages and the school's last group is on their voyage this week.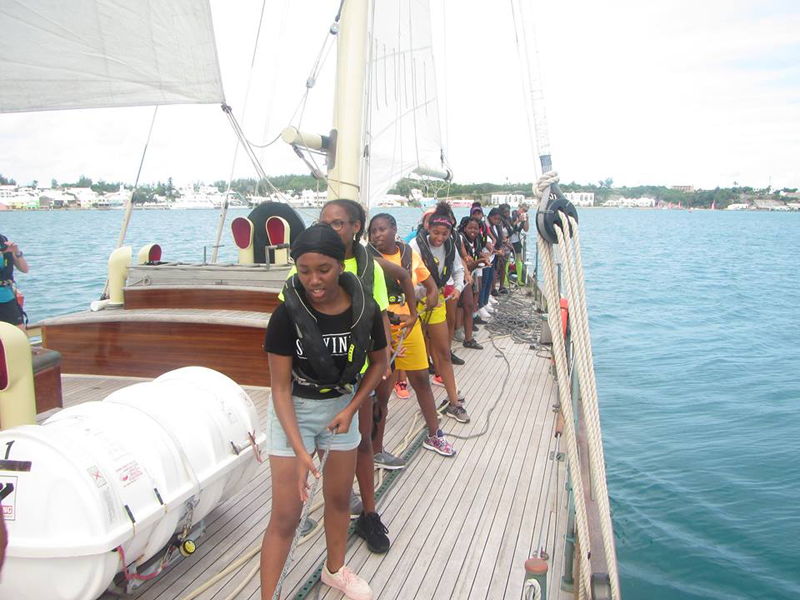 Captain and crew typically welcome trainees onboard Spirit early on a Monday morning, highlight important safety protocols, familiarize them with the ship and routines as part of the student crew.
During the week students will learn to prep sails, tie knots, navigate and participate in outdoor activities such as snorkeling. The curriculum is designed for flexibility which is dependent on weather conditions encountered by the educational program coordinator.
When Spirit arrives at Albouys Point each Friday at noon, family and friends can vividly see the student crew demonstrating their new skills as they sail into the harbor.
An essential part of the student learning process is journaling each evening while they are on the ship. They get to reflect on their experiences, what they've learned and what they can bring to their life ashore.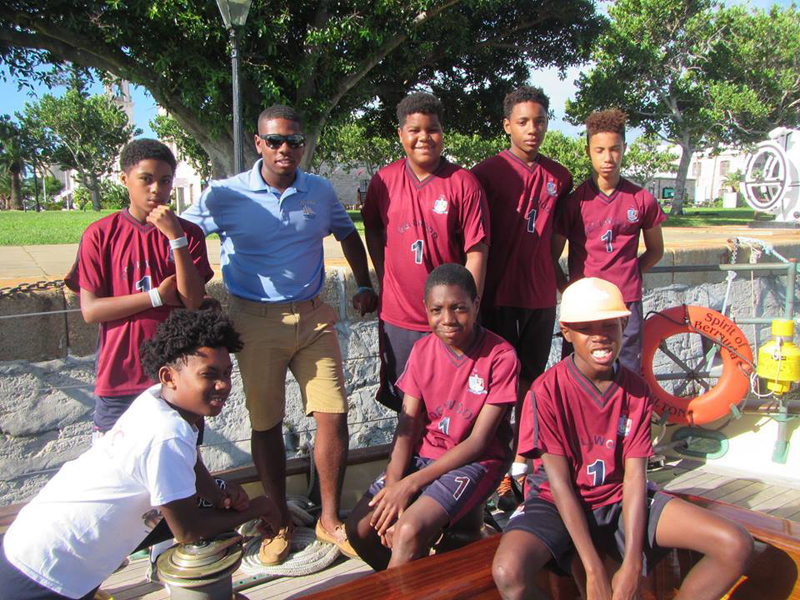 One Dellwood student said, "Something that I learned on the Spirit of Bermuda that I'll take back to my life ashore is mutual respect because the way you treat others is the way you'll be treated"
Another student said, "I learned to eat all your food cause people go hungry every day and they could have that. I also learned about the different types of sails and the different types of parts of the boat.
"I also learned different types of emergency equipment like a fire blanket, watertight doors, flares, etc. Also when something is to be done, do it without an attitude because if you do it with an attitude it will make it even harder."

Read More About