A book by Neletha Butterfield titled Political Beginnings for the Soul was recently presented to the family of the late Rita Peniston, who the book is dedicated to.
Ms Peniston wrote the book's foreword shortly before her passing, where she recalled her meeting Ms Butterfield years ago, and then going on to assist her campaign.
"She was one political figure that stayed to the objectives and aims of the people whom she represented in Pembroke West Central whom I admired for her outstanding work," the foreword said. "I was her campaign manager from 1989-1993 but most of all remained not just a colleague but a friend for life."
The book is dedicated to Ms. Peniston, with the dedication reading, "This book is dedicated in loving memory of my friend and campaign manager Rita Ann Marie Peniston, for her kindness and devotion and for her endless support when she started canvassing with me in the Pembroke West Central Constituency in 1990.
"Rita sacrificed her time to assist me and reminded me that an election is won on the doorsteps and I must knock on every door if I want to win."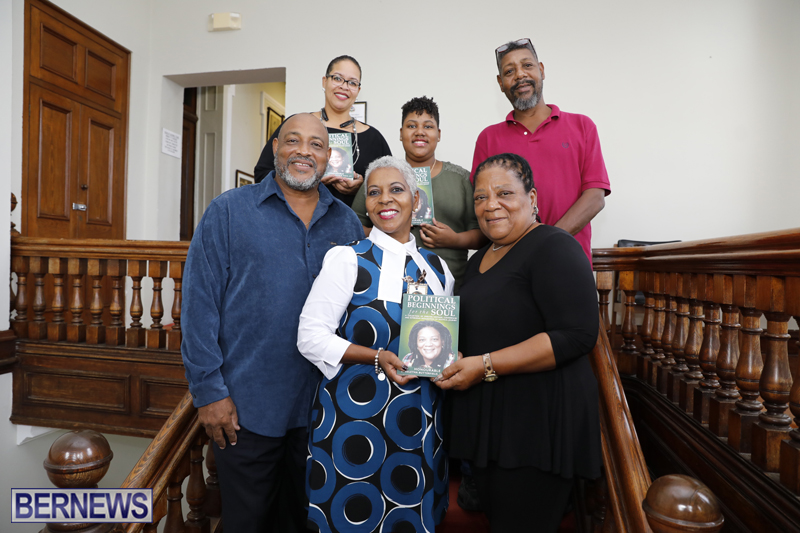 "She was right and I successfully won my seat to Parliament in 1998 and I salute her for her undying commitment first to the Progressive Labour Party and then to myself.I dedicate this book to her as I want her family and the community to know that I will remember her as someone who used her time wisely, used herself and anything she could touch to work for justice and freedom In Bermuda.
"Rita stayed with me throughout my political success even after I retired from politics. She was a political nurturer, a phenomenal woman who was confident and secure to know that there was room for all of us to make a valuable contribution to society through the political process. I am thankful to God for having met her and for remaining in my life throughout politics, friendship and sisterhood."

Read More About