Registration for the 3rd Annual Bermuda Tourism Summit is now open. It will take place November 15th, 2017, at the Hamilton Princess Hotel & Beach Club from 8am to 6pm.
The title of this year's one-day Bermuda Tourism Authority-managed summit is Create, Engage and Convert. Thematically, the summit's content will centre on how stakeholders, and the destination in general, position themselves to consumers online, how they engage those consumers and how those consumers are ultimately converted into Bermuda visitors.
TripAdvisor, Google, Simpleview, Destination Think! and Tourism Economics are among the international organisations sending experts to present to our local audience on global trends and viable solutions for Bermuda.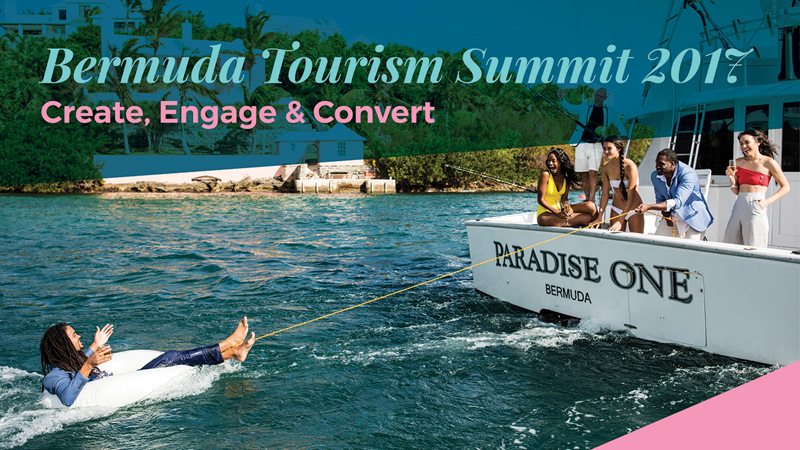 Local facilitators, speakers and panellists include Bermuda Tourism Authority CEO Kevin Dallas, Economic Development and Tourism Minister Jamahl Simmons and Bermuda Tourism Authority Board of Directors Vice Chair Jessica Mello, among others.
The 2017 summit is designed to prepare the industry for the 2018 calendar year of tourism business and set the table for productive partnerships.
Advance registration is required. The cost to attend the summit is $40. The registration fee includes breakfast, lunch, refreshments and a networking cocktail reception. Registration and payment can be submitted online. The deadline for registration is November 13th, 2017.
Bermuda Tourism Summit Schedule [PDF here]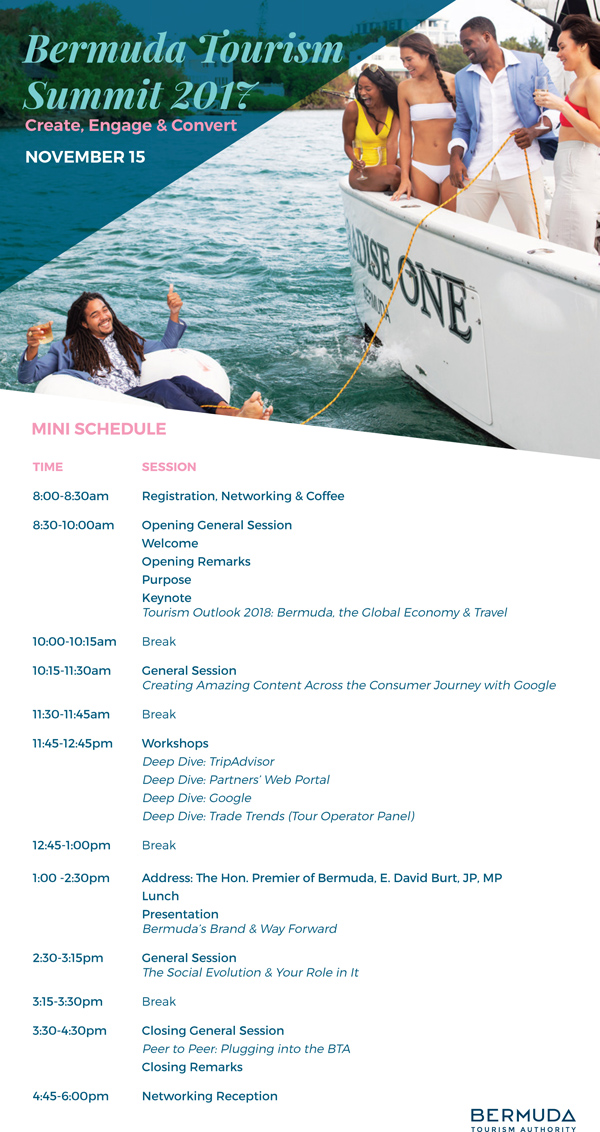 Read More About