Charity Thrift Shops across the island are coming together to hold Second Hand Saturday on November 25, offering in-house promotions and events in order to draw customers.
A spokesperson said, "Once again charity thrift shops throughout the island are working together to push Second Hand Saturday.
"Most Thrift Shops will have their own in house promotions but just to let you know about a few: Bermuda Red Cross Thrift Shop will be giving away a Thrift Shop Dollar for every $20.00 you spend and Secondhand Rose in St.George's will be having a Sip n Shop from 11.00am to 5.00pm.
"It will also be nice to have Bargain Box be open and join the team this year. Check out other locations for any specials they have going on. Happy shopping!"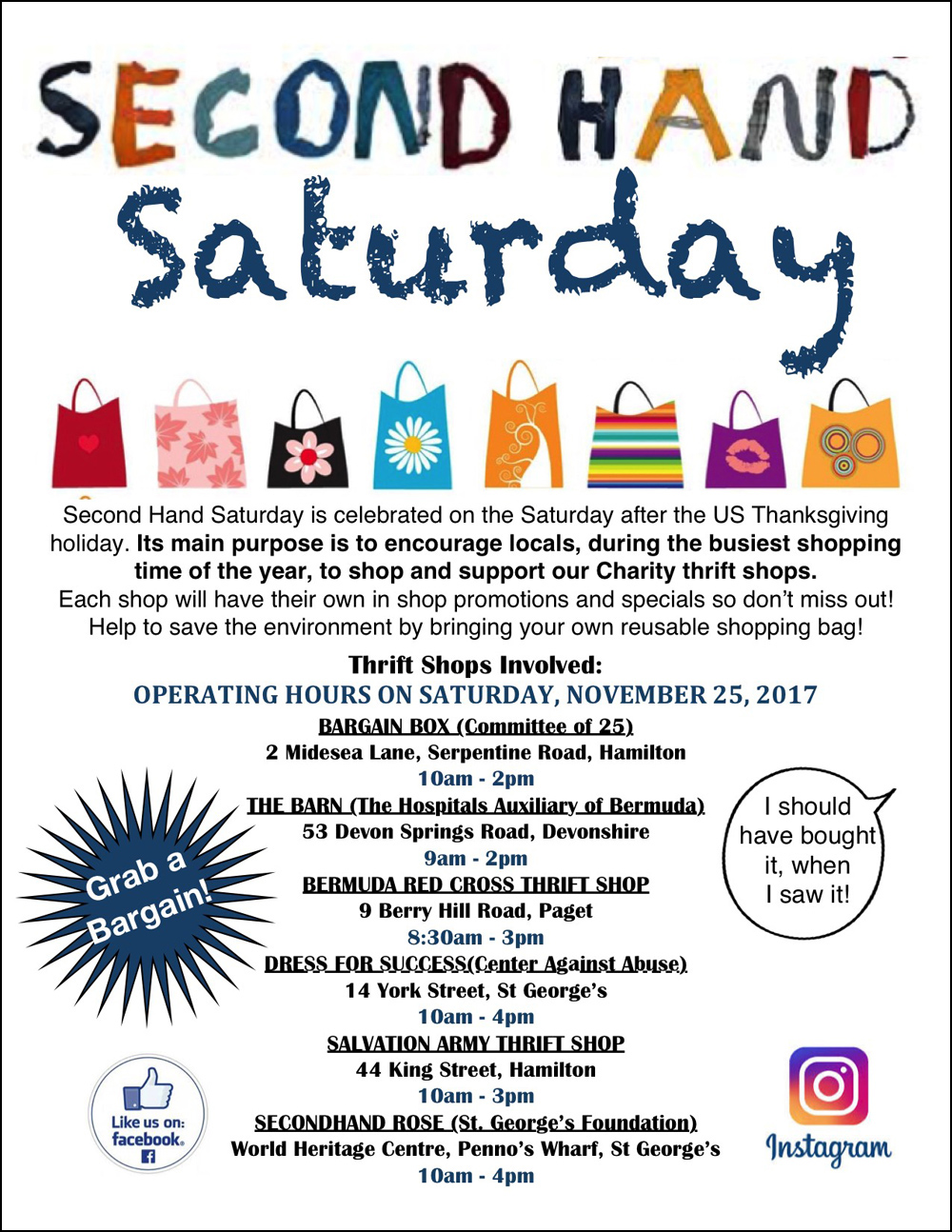 Read More About