Back for its sixth year, Bermuda High School's EcoRunway event served to combine engineering, fashion and environmental awareness in one showcase.
Teams were tasked with creating two outfits made of at least 50% recycled materials: one ready to wear and one avant-garde. These were the only rules, and the designers would be judged on the originality, wearability and creative use of materials for their outfits.
"The six teams pulled together their outfits using newspaper, plastic bags, rope, CDs, books, magazines and comics, bed sheets, a rice bag and lots of glue, tape and thread! The students worked outside of school hours to complete their looks, keeping within the theme of "adventure", a spokesperson said.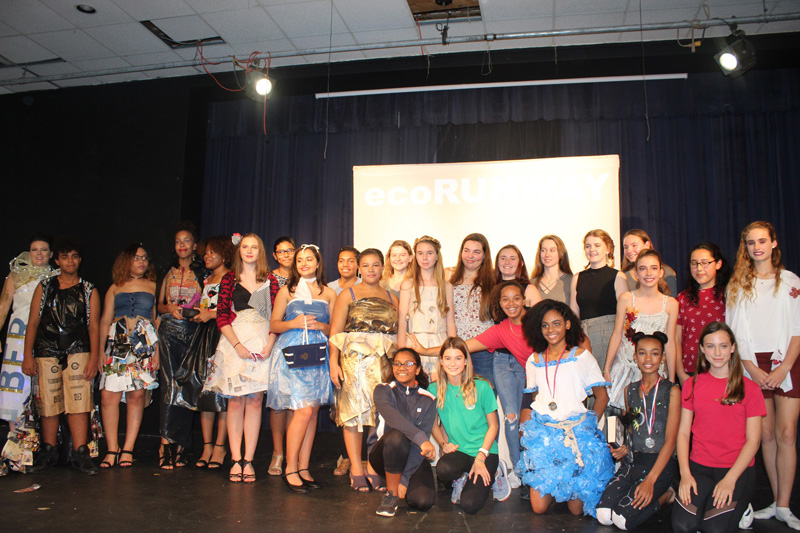 "They discovered through the weeks of preparation that it was not just a fun activity, but one that tested the bonds of team work, resilience, patience, ingenuity, engineering skills, and creativity. Not only were students in charge of designing the clothes, a group of IB2 students took on the task of running the show as their IB CAS Project, working on the marketing, ticket sales, press, set up and ensured the event ran smoothly.
"As a leader in STEAM education in Bermuda, ecoRunway brings all the elements of sustainability and STEAM together [science, technology, engineering, arts and math] and is a chance for the students to expand their education beyond the confines of the classroom. Alumni and other community members are invited to get involved also in the form of mentors, and judges for the competition.
"This year, the Judges were Iman Asante who holds a Fashion Marketing degree and runs a fashion blog, Vanese Flood Gordon, Waste Education and Enforcement Office for the Ministry of Public Works, and current parent, Isabelle Ramsay-Brackstone who owns the Bermuda Perfumery."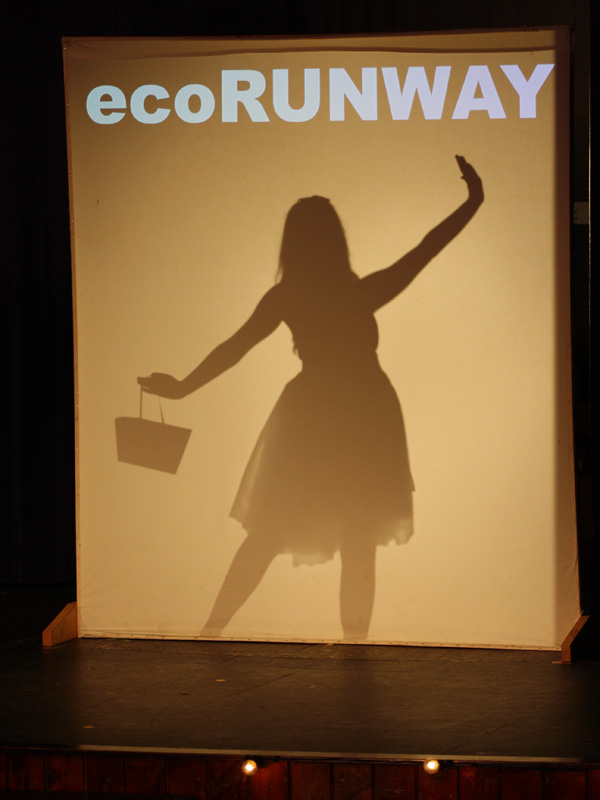 "At the end of the night, the judges had a very difficult decision to make and disappeared into the back for a lengthy discussion, leaving host Jennifer Burland Adams, Director of Advancement, to improvise on the catwalk by taking questions from the audience and explaining how the event began.
"Inspired by her love of hit reality TV series Project Runway, she introduced the idea of ecoRunway 6 years ago, and since its inception, over 250 students have taken part."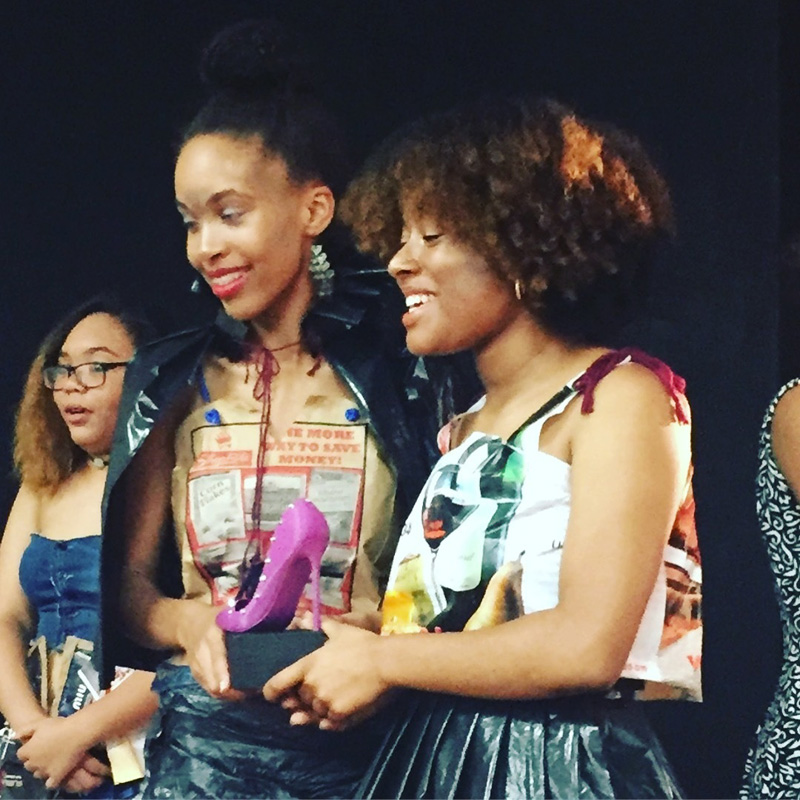 "The overall winners were Imagine Dragons consisting of Kameron Young and Zillah Welch, who were both the designers and the models. Their Game of Thrones inspired Avant Garde piece featured a dramatic cape a la Khaleesi, and both models were adorned with gold face glitter and highlighter to mimic a dragon's scales."
"Huge congratulations to all who took part, and special thank you to TK Hair and MAC. Most of all, well done to the IB2 students who took on ecoRunway as their CAS project, a requirement to earn the International Baccalaureate Diploma – their hard work and dedication ensured the evening was both fun and successful."

Read More About
Category: All, Entertainment, Environment, News