MS Amlin Bermuda donated $175,000 towards 26 registered charities throughout the local community.
This year, the charitable focus has covered a wealth of local charities, centering on the island's youth by supporting education, sports and special needs, and more broadly for senior programmes and families in need.
Starting from the left: Lindsay Simmons [Foster Parents Association], Theresa Hall & Clifton Lambert [The Bermuda Society for the Blind], Myra Bristol [Bermuda Senior Islanders Centre], Lisa Finnerty [MS Amlin AG Bermuda Branch], Gita Blakeney Saltus [Pathways Bermuda], Kanika Cameron [Northlands Primary School], Charles Penruddocke [The St. Georges Foundation]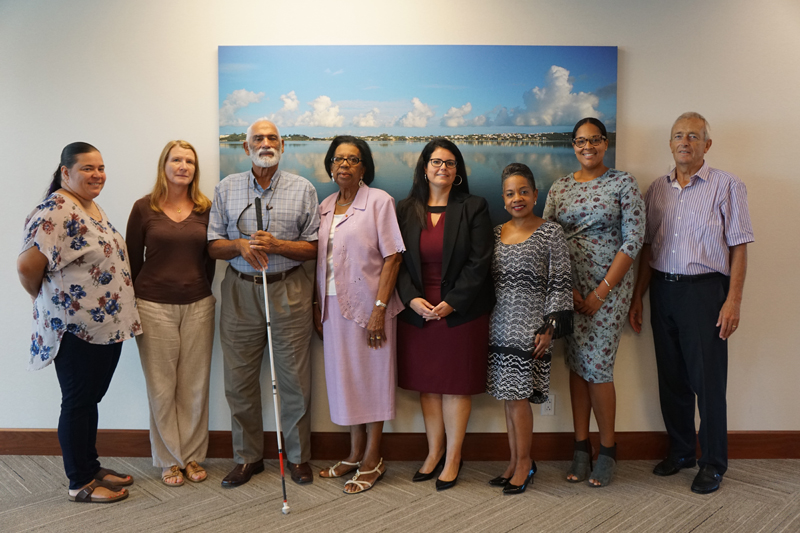 The latest registered charities in Bermuda in receipt of financial assistance from the MS Amlin AG Bermuda Branch Charity Committee are the Bermuda Center for Creative Learning,Northland's Primary School, St. George's Foundation, Bermuda Senior Islands Center, Bermuda Society of the Blind, Pathways Bermuda and Foster Parents.
"Each of these charities is fully aligned with MS Amlin's Corporate Social Responsibility pledge to support sustainable and resilient communities, and make a real difference in Bermuda every day," the company said.
MS Amlin said they are "committed to producing an overall positive impact on society, the environment and the local community. Its aspiration of being a good corporate citizen of the world transcends its products, voluntary services and investments."
Starting from the left: William Luu [Treasurer, Bermuda Centre for Creative Learning Foundation], Terrence Smart [Chair, Bermuda Centre for Creative Learning Foundation], Lisa Finnerty [HR Manager & Chair, MS Amlin AG Bermuda Branch], Students [Bermuda Centre for Creative Learning Foundation]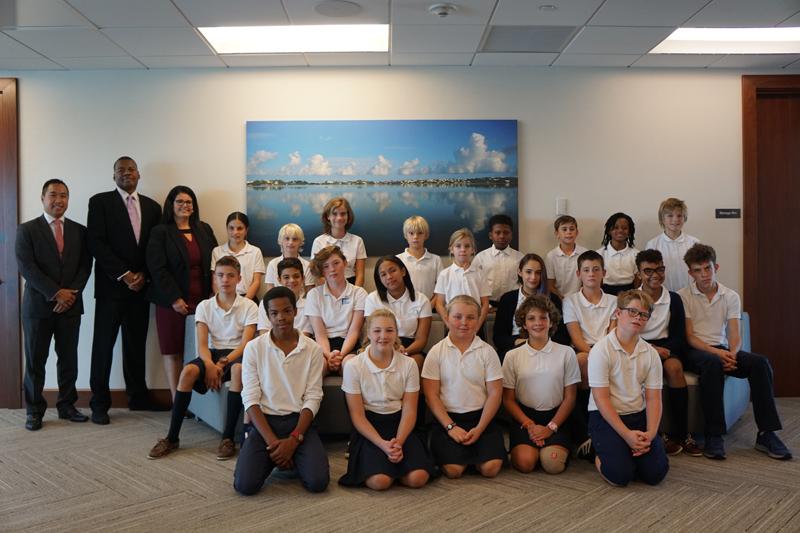 Lisa Finnerty, Chair of the MS Amlin AG Bermuda Branch Charity Committee, commented: "As a company with a presence in Bermuda, the support of the local community and economy is very important to us. Our charitable giving and volunteering activities on the island allow us to give back to Bermuda, and we see this as an important investment in the community of which we are very much a part of. It is a great pleasure and honour to support these fantastic charities and see them flourish within our local community."
Gita Blakeney Saltus at Pathways Bermuda, said: "We are delighted to announce that the donation received from MS Amlin Bermuda will be allocated to our Family Programme, which provides integral care for the many families we serve who have been impacted by the disease of addiction."
Read More About