A popular café has started a new line in 'made to order' takeaway meals.
"Everyone is so busy," said Katerina Smith, the owner of Nonna's Kitchen, on Bermudiana Road. "Parents are so busy taking children to school, picking them up, taking them to events and after school activities.
"It does not leave much time to cook a healthy meal, so we decided to start offering dinner packages, for a single parent or for the whole family."
The menu is available on Nonna's Facebook page, and people can pre-order for collection between 6pm and 7pm, although with some notice, collection can be earlier.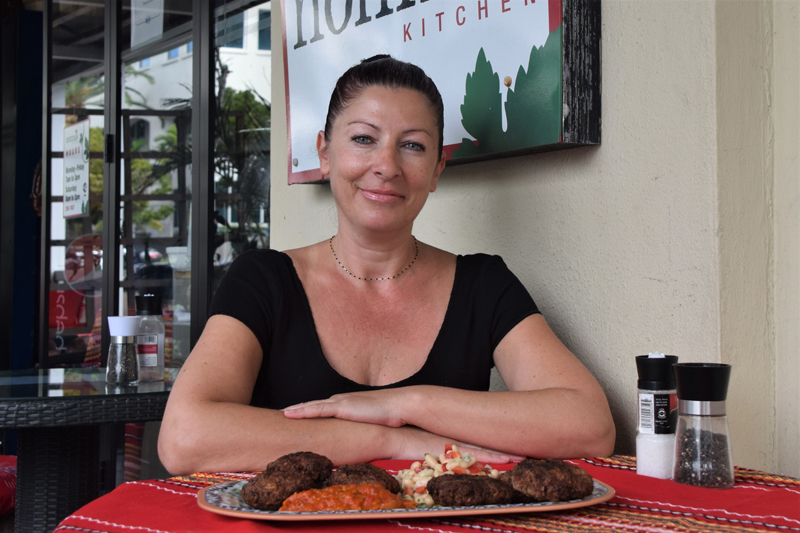 "The minimum order time is 48 hours before collection to give us time to buy the ingredients and make the food. We want everything to be as fresh as possible," said Katerina.
There will be a cross-section of meals available ranging from pastas to meat and vegetarian options, as well as side dishes.
Katerina added: "My husband, Ben, is Bermuda's national swimming coach and I meet parents who are juggling so many things.
"It made me think of starting this service to try and take a bit of stress out of the lives of busy parents as well as busy single people who would not always cook for themselves every night."
To order and get a price, people can send their requests to manager@nonnaskitchenbermuda.com.

Read More About