Minister of Public Works Lt/Col David Burch recently congratulated members of the Ministry who successfully completed an internationally recognized health and safety training programme.
The Institution of Occupational Safety course, which is offered in association with the University of South Wales, saw 12 members from various sections of the Ministry of Public Works receive certificates for 'Managing Safely'.
The 12 individuals who successfully completed the course include, Stephen Tucker, Mitchell DeShield, Lee Norris, Jeremy Burnham, Kim Paynter, Quintonio Ratteray, Tarik Christopher, Reginald Smith, Remi Subair, Vernon Tankard, Nasir Wade and JuAnnon Woods.
"The Institution of Occupational Safety is considered a global leader in the area of health and safety training with some 180,000 people participating on an annual basis in their professional development courses," the Ministry noted.
On Monday, Minister Burch presented six of the participants with their official certificates at a brief recognition event at the Ministry headquarters.
Minister Burch, Stephen Tucker, Mitchell DeShield, Lee Norris, Jeremy Burnham, Kim Paynter and Quintonio Ratteray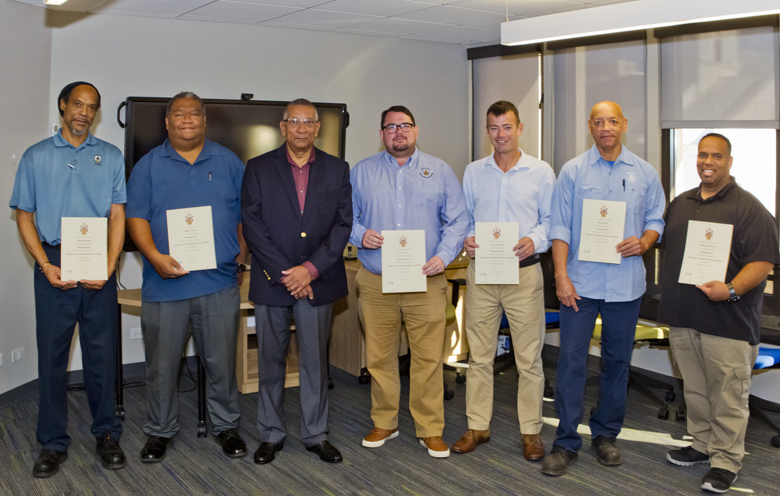 Read More About