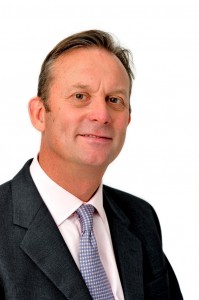 Hamilton Underwriting Limited, the managing agency of Syndicate 3334 and the Lloyd's operations of Bermuda-based Hamilton Insurance Group, announced that Robert Patten has joined the organization as Head of Casualty.
Reporting to Active Underwriter and Head of Treaty Trevor Carvey, Mr. Patten took up his position on Monday, 11 December, 2017.
"It's a pleasure to welcome Bob to our team," said Hamilton Underwriting Limited Chief Executive Officer Dermot O'Donohoe. "With Lloyd's' approval to add excess casualty to our portfolio in 2018, it's great to have the benefit of Bob's significant experience and expertise as we enter this class of business.
"Bob will be working with Hamilton Re Chief Underwriting Officer Casualty Insurance, Steve Hartwig, and his team to source business in the London market. Steve and Bob's outreach will be complementary, underwriting to a maximum capacity of $25 million in London and $50 million in Bermuda.
"With an expected improvement in rates, terms and conditions, it's timely for Bob to join us as Hamilton expands its leadership in this market segment."
Mr. Patten joins Hamilton Underwriting Limited from Novae Insurance where he also held the position of Head of Casualty. Prior to that, he was employed for eight years at Aspen Insurance in a number of senior positions, the last being Head of International P&C.
Mr. Patten's almost 40 years of industry experience includes appointments at XL Europe Ltd., Starr Excess and the Dublin and Bermuda-based operations of what is now Chubb Limited [formerly ACE Group of Companies].

Read More About