Earlier this week, the Minister of Public Works Lt/Col David Burch met with the latest group of trainees in the Skills Development Programme.
The Skills Development Programme is designed to equip Bermudians with the additional tools needed to help them secure jobs in the horticultural field.
Minister Burch with the participants of the fourth cohort of the Skills Development Programme and Parks Department's Roger Parris at the Botanical Gardens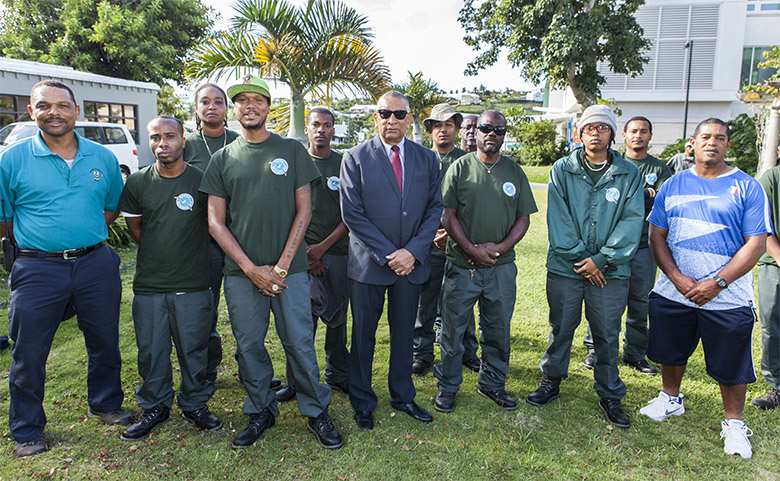 Part of their training during the upcoming weeks will involve the participants assisting the Botanical Gardens staff with various works around the grounds thus gaining hands on experience.
The Skills Development Programme is held twice a year for a duration of five months each. And often following their training, many of the participants go on to find part and full time employment with local employers.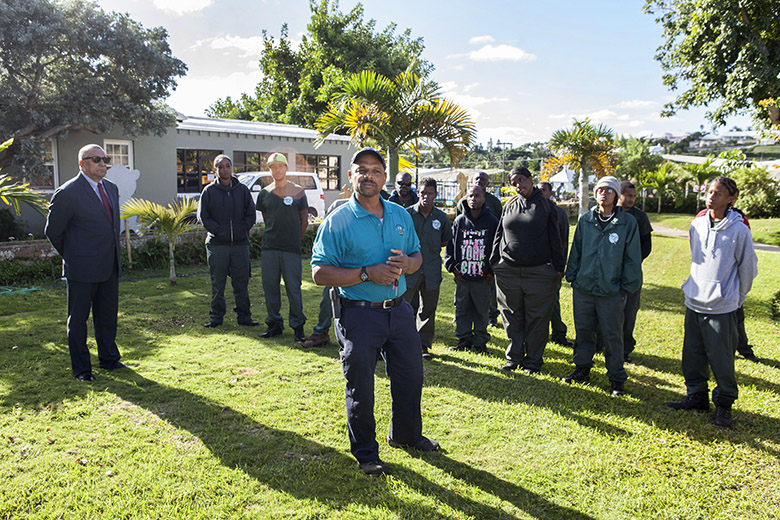 During his visit with the Skills Development Programme participants, Minister Burch commended the foresight and dedication of the creators of the programme for working to ensure that Bermudians were trained and educated.
He also encouraged the group of young people to "pursue their passion and to learn all they can during their training in this field".

Read More About