Representatives from the National Association of Insurance Commissioners [NAIC] met this week in Bermuda for the fifth semiannual NAIC–Bermuda Monetary Authority [BMA] Insurance Regulatory Dialogue.
"Our relationship with the BMA reinsurance industry is very important to U.S. state regulators," said Ted Nickel, NAIC President and Wisconsin Insurance Commissioner. "Recent hurricanes in the U.S. and Caribbean are a timely reminder of how relevant this partnership is to disaster recovery for U.S. insurers and consumers."
Ted Nickel, NAIC President and Commissioner, Wisconsin Office of the Commissioner of Insurance, Jeremy Cox, Bermuda Monetary Authority CEO, Michael F. Consedine, NAIC CEO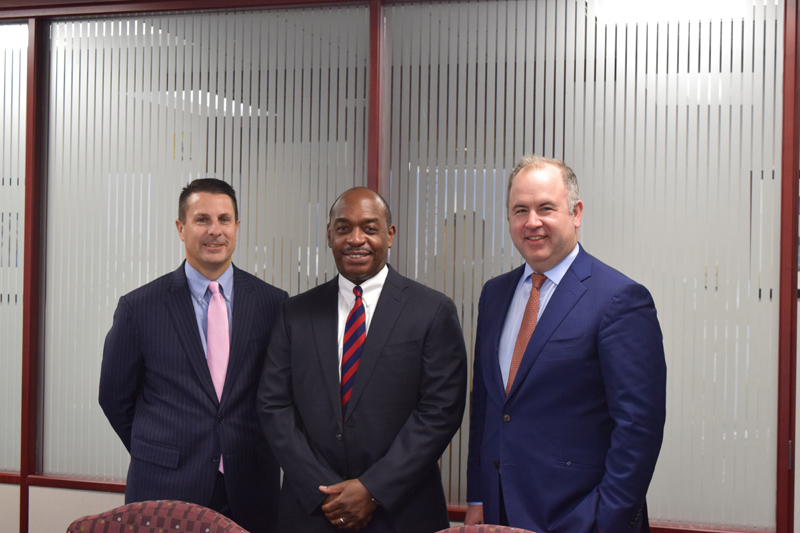 Representatives from the two groups discussed regulatory updates, innovation and technology, private flood insurance and developments relating to the International Association of Insurance Supervisors [IAIS].
The NAIC–BMA Dialogue offers U.S. state insurance regulators the opportunity to maintain a strong relationship with Bermudan regulators. An NAIC qualified jurisdiction, Bermuda signed a memorandum of understanding [MoU] with the NAIC in 2015. The MOU is a framework for insurance supervisors in the U.S. and Bermuda to coordinate regulatory issues with the goal of efficient, fair, safe and stable insurance markets.
The U.S. delegation also included NAIC Secretary-Treasurer and South Carolina Insurance Director Raymond G. Farmer and NAIC CEO Mike Consedine.
Read More About