[Written by Don Burgess]
A recent Instagram campaign by Davidrose Studio garnered more than 3,300 likes.
The nine photos featured model and local Instagram star Rachel Sawden in a white bikini wearing items from Davidrose's Ocean Collection as a way to help promote the company's new location in Hamilton.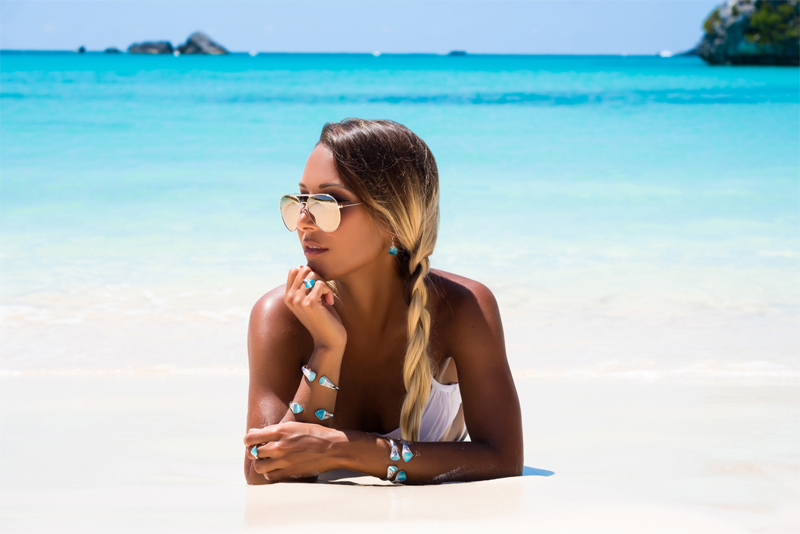 Rose Zuill told Bernews that, "We are able to reach millions of people worldwide with similar interests who are looking for brands like ours. We have been on Instagram [@davidrosestudio] since 2012; we saw social media as a key component."
Because of the social media focus, Davidrose now has more than 10,600 followers on its Instagram platform. It currently is ranked 17th amongst Bermuda accounts with total number of followers.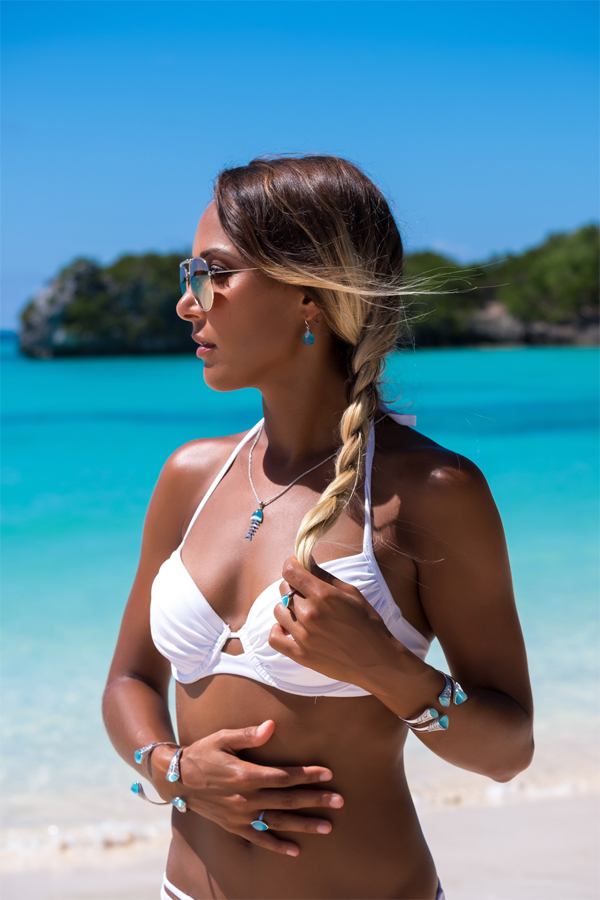 She added, "With the Ocean Collection the company wanted to showcase Bermuda, our beautiful beaches, and turquoise water; Our brand is sexy and luxurious. As you can see Rachel did a great job embodying that."
Ms Zuill added the response has "been amazing, people from all over the world have purchased several pieces from our Ocean collection since we shared this campaign launching our newest addition, our cuffs to the collection."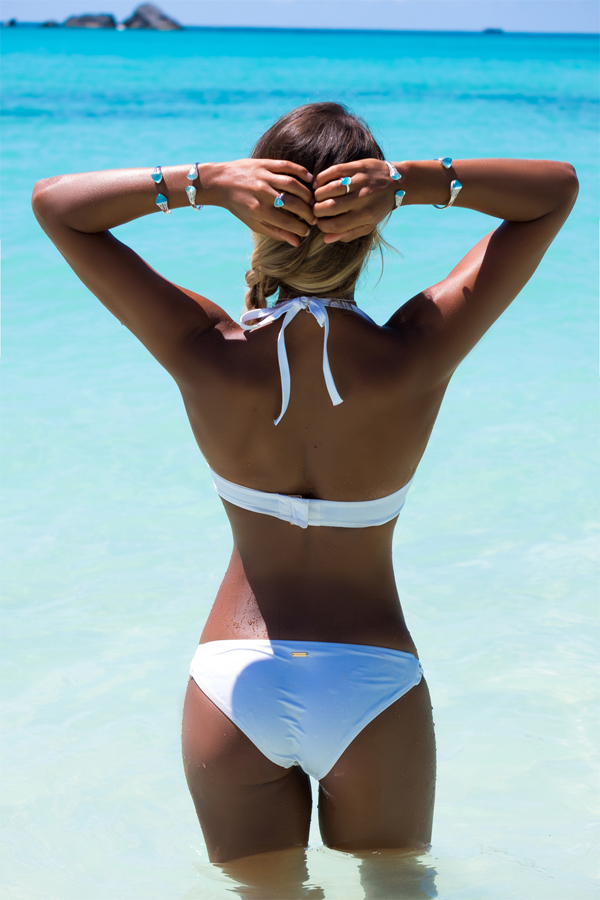 She said the Return on Investment [ROI] has been tremendous as the firm receives messages on a daily basis to purchase the Ocean Collection.
Ms Sawden, who has one of the top 50 Instagram accounts in Bermuda [@rachelsawden], said it was a great collaborative effort among Ms Zuill, herself and photographer James Doughty.
Cooper's Island was selected as the scene for the photography.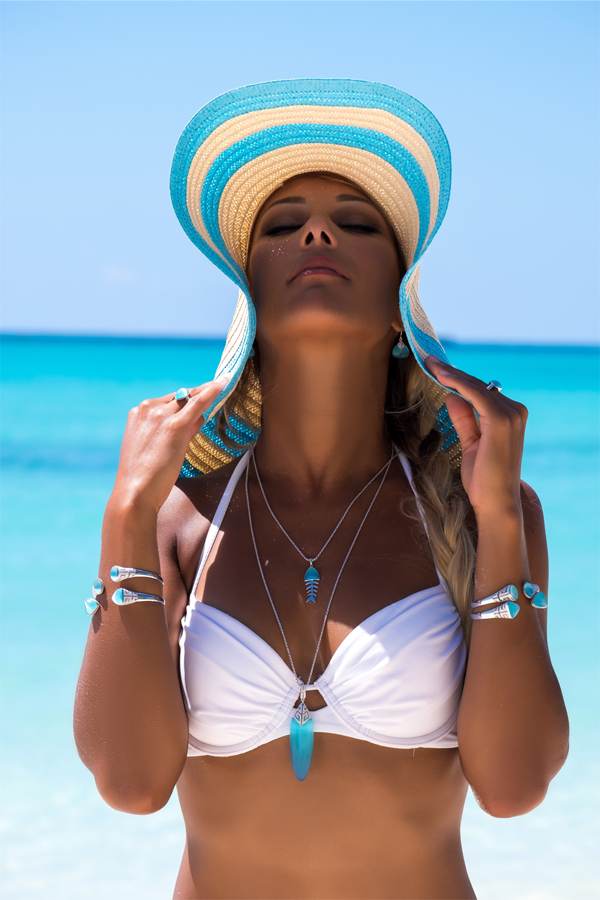 "We had a very fun shoot one morning, and the pictures turned out great," Ms Sawden said. "It was very successful for all of us to have quality content for our social media.
She said she has been "more intentional with my Instagram this past year in just using it to post random pictures. I'm really curating a gallery of high-quality photographs and posting more regularly.
"It was great having really beautiful content, I got to support my friend's business, and had a fun day with my friends."

Read More About
Category: All, Entertainment, News, Style & Beauty