EY Bermuda said they were very pleased to sponsor the Bermuda Senior Islanders' Centre Christmas lunch for the ninth consecutive year. Over 100 of the island's senior citizens were present, along with members of the EY team and students from The Berkeley Institute.
Standing Left to Right: Jessel Mendes of EY, Governor John Rankin, David Brown of EY, Premier David Burt, and Chris Maiato of EY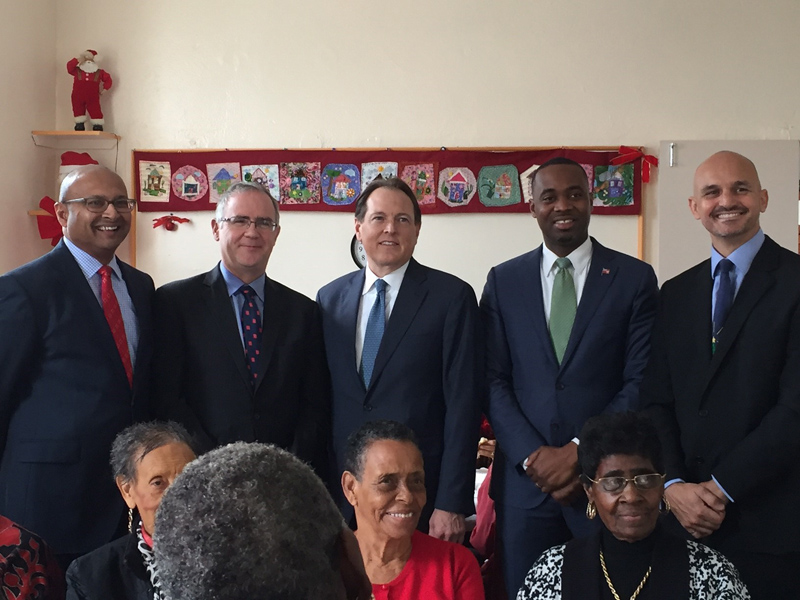 EY Partners Chris Maiato, David Brown and Jessel Mendes, along with Premier David Burt and Governor John Rankin, led the festivities.
Mr. Mendes commented, "We are absolutely delighted to be here supporting such an important cause. Our senior citizens have all had a part in building Bermuda's foundation.
"It is imperative we recognize and show our appreciation for their contributions to our society. Much thanks to Mr. Hassell and his team for all their good work."
The Bermuda Senior Islanders Centre was constituted as a registered charity in 2002, and is under the direction of Mr. Frederick Hassell to provide for the physical, spiritual, and cultural recreation of the island's senior citizens.

Read More About