Teachers Rugby Football Club are helping to spread the Christmas cheer this holiday season by donating Christmas hampers to the Family Centre.
The donation — spearheaded by men's Captain Aldo Campbell — saw members of the club pull together to raise funds that could be put towards helping families who are struggling through the holiday season.
A similar program put together by his colleagues at Flying Colours inspired Mr. Campbell to seek assistance from the TRFC community to ensure that other families would have an enjoyable holiday season.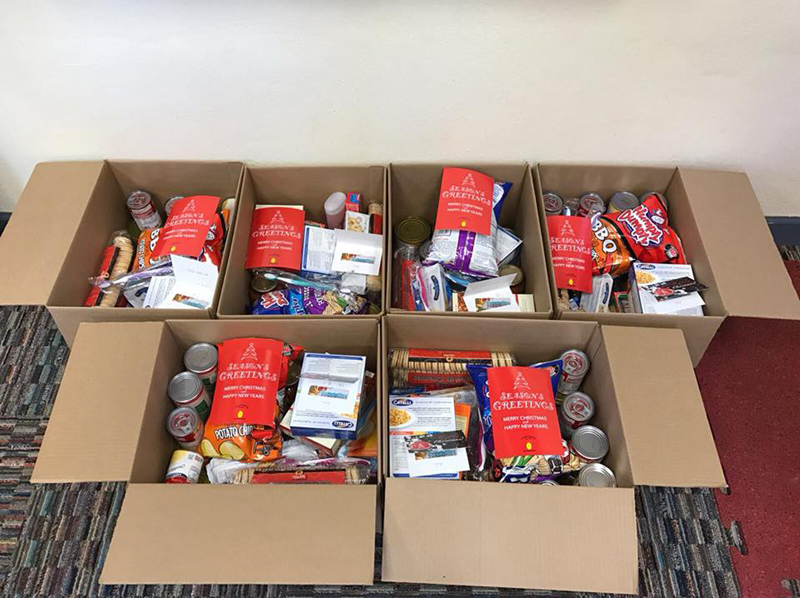 Mr. Campbell remarked, "Every year, Flying Colours donates hampers to the Family Center and they are always positively received. The Family Centre plays a big role in Bermuda rugby through the Beyond Rugby program. Watching our small staff pull these hampers together, encouraged me to reach out to the 40+ members of TRFC to appeal to their generosity."
With helpful donations, and the assistance of club secretary Daniel Roberts, the club was able to pull together Christmas hampers which included tooth brushes from Happy Valley Dental, non-perishable goods and a gift card to the Market Place.
Holiday flyers donated by The ColourLab, ensured that the hampers festively packaged and delivered to the Family Centre in time for the 2017 holiday season.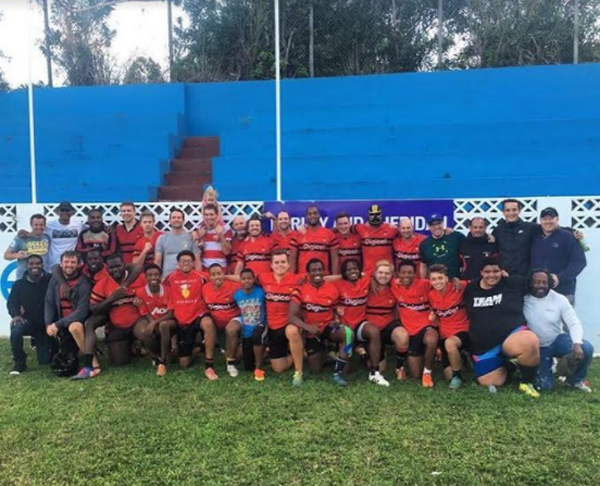 Of this partnership, Club President Brian Desmond remarked, "It's wonderful to see our younger players showing compassion towards the local community.
"Aldo did an outstanding job in reaching out to the club, who in turn were more than willing to donate to the cause. The Family Centre are extremely important to the rugby community and we are elated to be able to make a positive impact upon their holiday celebrations."

Read More About