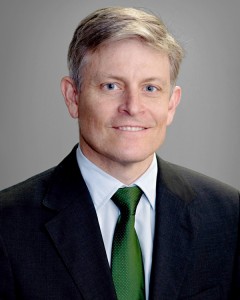 Conyers Dill & Pearman has once again been recognised as a leading law firm by The Legal 500 2018 Caribbean, Asia-Pacific and UK directories.
"Conyers continues to maintain the highest number of ranked lawyers of any law firm in Bermuda at 40. This number continues to climb, and this year increased by 18%," the law firm said.
"The firm was ranked across a broad range of practice categories including, Banking, Finance and Capital Markets, Corporate & Commercial, Dispute Resolution, Insurance, Private Client & Trust and Real Estate."
Commenting on the firm's results, Director and Chairman, Christian Luthi said: "I am delighted that we have maintained excellent rankings year-on-year, as it demonstrates the level of talent we have on our teams firm-wide.
"Our lawyers are sought after by clients for their technical skills, ability and overall effectiveness and this endorsement continues to position us as a leading international law firm".
Firm-wide, Conyers experienced double-digit growth in the number of ranked lawyers for the third consecutive year. This year, achieving a 13% increase in the Caribbean, Asia-Pacific and UK directories.
The Legal 500 rankings highlight the practice area teams who are providing the most cutting-edge and innovative advice to corporate counsel. Research is based on feedback from 250,000 clients worldwide, submissions from law firms and interviews with legal private practice lawyers and a team of researchers who have unrivalled experience in the legal market.
Read More About