The 2018 Auto Solutions RES Spring Series Shows get under way this weekend at the National Equestrian Centre at Vesey Street, starting at 8.30am on both days.
A spokesperson said, "We are pleased to announce that the 2018 Auto Solutions RES Spring Show Series gets underway at the National Equestrian Centre, Vesey Street, Devonshire this weekend Saturday and Sunday, January 20th and 21st. Action starts at 8:30 am both days.
"Admission is free and there is a refreshment canteen available so it makes it the ideal family sporting event to bring the whole family down to watch.
"This marks the third annual RES Spring Show Series and entries show great participation across age groups. This series will comprise two weekend events of competition beginning this weekend and the second in late March. The RES Spring Show Series hunter/jumper/equitation shows are open to both adult and junior riders competing for series championships in various divisions by cumulating points over the two shows.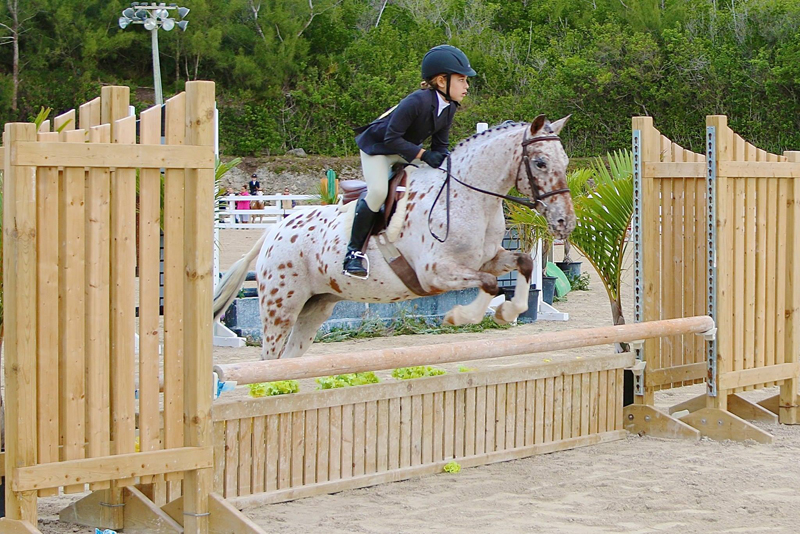 "The RES Series provides a unique equestrian event on the showing calendar as it seeks to combine the traditionally held classes including hunter pony/horse and jumper/equitation classes together with opportunities for the Bermuda Hunt Club members to show in specially designated classes. These include a Hunt Club Obstacle Course, a Hunt Club Hack and a Ladies Only Hack. Additionally, in March, driving and carriage classes will also be added.
"We are excited to welcome Ms. Jane Dow-Burt of the US as the presiding judge for the hunter/equitation classes. She currently serves the Connecticut Hunter and Jumper Association [CHJA] as a Past President and as a Director Emeritus and is also a member of the Professional Horseman's Association, the USAE Zone 1 Committee and the Middlesex Chamber of Commerce.
"Ms Dow-Burt is USAE Registered Judge in Hunter, Hunter seat Equitation and Jumper. We are also again excited to welcome Ms. Pam Mahoney our locally FEI qualified jumper judge who will be our judge for the jumper classes.
"As with any show and in particular this unique two weekend show series event, a lot of hard work and effort goes into making it successful and the show organizers are extremely grateful to both its volunteers and its generous sponsors who without their support could not put on this event.
"A very special thank you to our generous sponsors: this year's Title Sponsor Auto Solutions; Lead Sponsor the Lindo's Group of Companies and Gold Sponsors: Bermuda Blueprinting; Treecon; Silver Sponsors: The Bermuda Bistro at the Beach; Bermuda Worldwide Shipping; Butterfield and Vallis; Easy Hauling Ltd., and Sousa's Landscape Management."

Read More About