Organisers of the ITU World Triathlon Series in Bermuda – which will be part of a weekend of festivities in Hamilton from April 26th to 29th — will present information about the event in a series of public meetings this week.
A one-hour presentation will cover details of the triathlon racecourses, related road closures, alternative routes into Hamilton throughout the event and traffic management. The sessions will also cover volunteer opportunities during the three-day Bermuda Triathlon Festival Weekend.
The Elite race that ITU World Champion and Bermudian Flora Duffy will compete in, and the Age Group amateur race anticipated to attract hundreds of runners, will both be on Saturday April 28th.
The community is invited to attend the information sessions on Tuesday, Wednesday or Thursday this week, particularly those residents and businesses who are positioned on or near the racecourse. Course maps are provided to remind people which roads will be used for the event.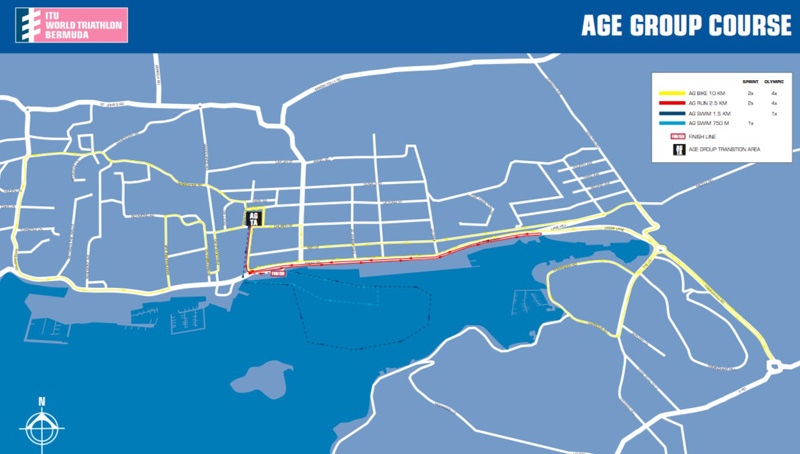 The presentations will be hosted at locations that are on the course: the Bermuda Chamber of Commerce, near the Hamilton Ferry Terminal and the Royal Hamilton Amateur Dinghy Club [RHADC] on Pomander Road and all sessions start at 5.30pm.
ITU World Triathlon Bermuda Public Information Sessions
Tuesday Jan 23: Bermuda Chamber of Commerce, Hamilton 5.30 – 7pm
Wednesday Jan 24: Royal Hamilton Amateur Dinghy Club [RHADC] 5.30 – 7pm
Thursday Jan 25: Bermuda Chamber of Commerce, Hamilton 5.30 – 7pm
Interested members of the public can RSVP online at: gotobermuda.com/bta by the day before each session.
The agenda for the evening will cover:
Race Schedule & Triathlon Festival Events Calendar
Road Closures & Traffic Management
Information about Volunteering
Where to find additional information and Questions.
Volunteering
The organisers are also calling on residents who are interested in volunteering to register online today: here.
Flora Duffy has applauded those who volunteer during the World Triathlon Festival, saying, "These events take enormous effort to organise. As athletes, we can't appreciate enough the support of those who give their time and become involved."
Information about volunteering will be available at this week's public presentations. The Local Organising Committee will contact all registered volunteers to allocate areas that fit the volunteer's interests and skills.
Local Registration
Bermuda residents who are interested in swimming, cycling, running or general fitness, are encouraged to participate in the Age Group amateur race, even if they have not previously entered a triathlon. The race is open to all. Information is available at: tribermuda.com

Read More About