Three new honorary fellows were inducted into the Company of Honorary Fellows, with the Bermuda College announcing that Leopold Mills, Martha Dismont and Robert Horton are their latest inductees.
A spokesperson said, "On Saturday, January 27, Bermuda College welcomed three new Honorary Fellows into The Company of Honorary Fellows. Mr. Leopold N. Mills II; Mrs. Martha Dismont and Mr. Robert K. Horton were formally inducted in ceremonies at Coco Reef Hotel.
Randolph Horton, in presiding over his first induction as the new President of The Company of Honorary Fellows, stated "I was very happy and impressed by our three new inductees. They certainly add value to the Company, and we all look forward to their contribution to the Honorary Fellows and to the support they will give to Bermuda College."
Leopald N Mills II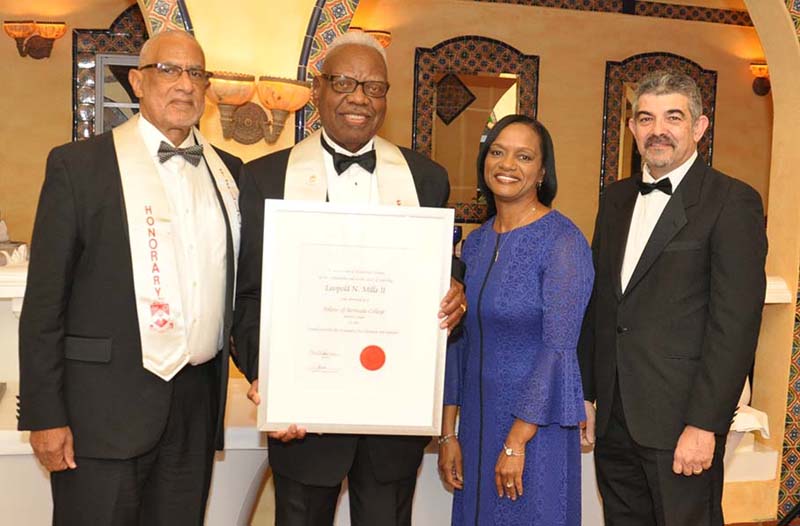 "Mr. Mills currently operates his own law firm in the City of Hamilton – Mills & Associates – and, in addition to his private practice, he often serves as an Acting Magistrate. Following his early education at The Central School, he moved on to The Berkeley Institute where he graduated in 1964 and, in December of that year, he commenced his career in broadcasting at the Bermuda Broadcasting Company.
"Mr. Mills' civil service career began in October 1976 when he was appointed Director of Public Relations, a post he held for nearly six years before attending The University of Buckingham in the UK to read Law, graduating in 1982.
"After working in the Attorney General's Chambers, he was seconded to the Cabinet Office as Legislative Assistant before being promoted to Assistant Cabinet Secretary, and then, in 1993, to the post of Secretary to the Cabinet and Head of the Public Service. He retired from the civil service in June 2000.
"Mr. Mills currently serves as a Lay Preacher and Visitation Minister at Wesley Methodist Church where he sings in the choir and is first tenor in The Ambassadors of Harmony. He also enjoys acting and performing in pantomimes with Ruth Thomas & Company, and is a 'dyed in the wool' St. George's fan!
Martha A Dismont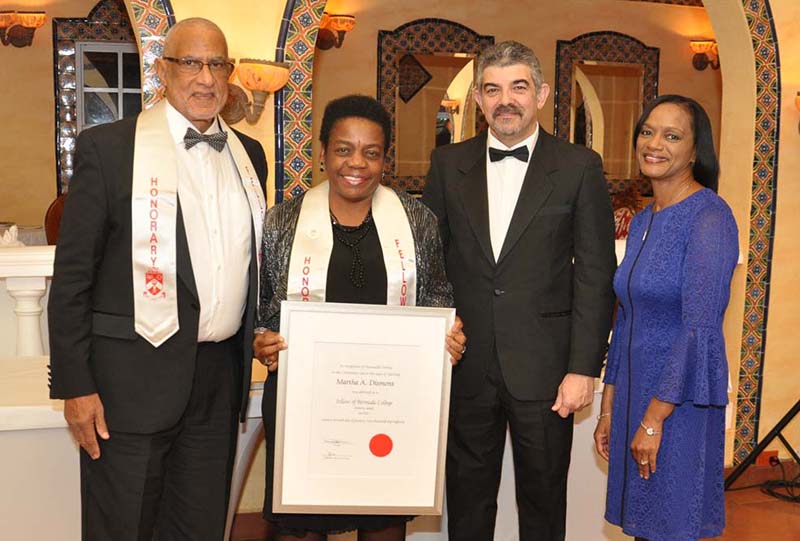 "Ms. Dismont is Executive Director of The Family Centre, a Bermuda-based registered charity, dedicated to working with the most vulnerable families on the island. Mrs. Dismont founded The Family Centre in 1990 as a tutorial organization.
"In 1995, the organization shifted its focus from academic tutoring to a more clinical service, to respond to the needs of at-risk families – with a clear focus on wellness for children through family-based counselling services. Originally from New York State, Mrs. Dismont was widowed shortly after moving to the island.
"Since moving to Bermuda, she has spent most of her time developing The Family Centre, and serving on various community boards and initiatives. She has previously served on the Board of Education, the XL Foundation, and is founder and currently Chairperson of the Inter Agency Committee for Children and Families.
"The Family Centre's vision for overall community health has led Mrs. Dismont to her recent work in community development, including an initiative through the Inter Agency Committee to establish an island-wide continuum of care for youth, families and social service providers to develop a national Agenda of Priority Needs for Children.
Robert K Horton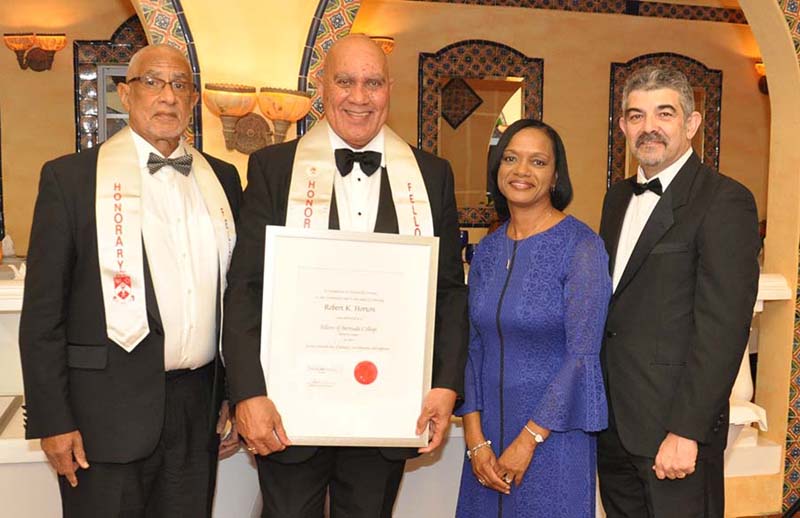 "Mr. Horton is a former teacher of English; deputy principal; acting principal; Senior Education Officer; Assistant Cabinet Secretary; and Permanent Secretary. He is widely renowned for his public service spanning 43 years. He began a well-earned retirement in 2013.
"Mr. Horton began his formal schooling at Ms. Sylvia Lee's School in Sandys, the parish of his birth and where he resides to this date. He later attended West End School and The Berkeley Institute and gained his Teacher's Certificate in Secondary Education from the College of S. Mark and S. John, University of London, United Kingdom; the B.A. Hons. degree in English Studies from the University of Toronto, Ontario, Canada; and the M.Ed. degree in Educational Administration from Queen's University, Kingston, Ontario, Canada.
"A member of the Berkeley Educational Society, Mr. Horton served for many years on the Society's Management Committee and as a member of the Organizing Committee and Master of Ceremonies of the Miss Bermuda Pageant. He has also served as an assessor at the Bermuda Shakespeare Schools Festival. In 2013/14, he provided technical support for the National Security and Defence Review Committee.
"He is currently a member of the Family Panel at Magistrates' Court; Deputy Chairman of the Executive Committee at the Lifelong Learning Centre, housed at Bermuda College; a Trustee of the Packwood Seniors' Home; and a member of the Employment Tribunal. Returning to an area that he truly loves, he also serves as a tutor at The Reading Clinic."
Read More About