Peter Kyle will be the new manager of the St. George's Club, with the Club saying "he comes with a passion to make things work better and more efficiently."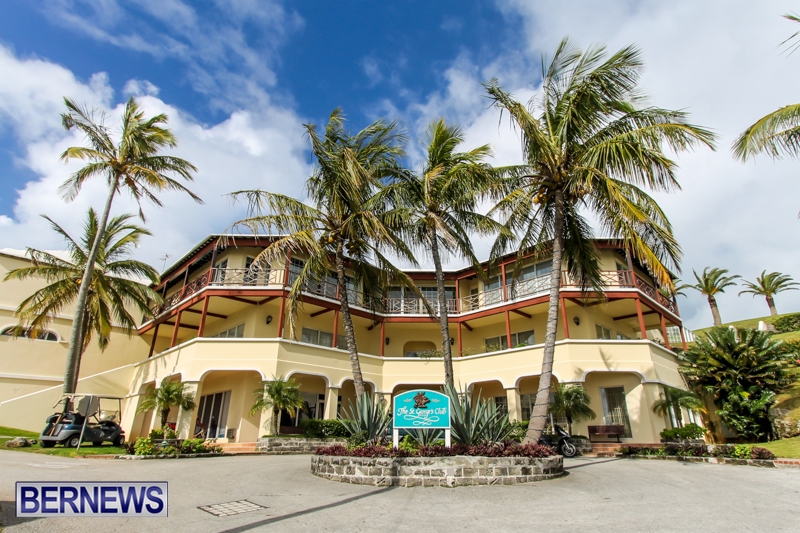 Mr Kyle's mother Sally-Ann Kyle is the President, CEO, and Managing Agent of the St. George's Club, and she said, "Our decision to bring Peter Kyle in to run The St. George's Club was relatively easy [pun intended] as our second son, his education and experience matches what we need, as he left the island to study in Scotland achieving a BA [Hons] in Hospitality Management & Tourism from the University of Strathclyde, Scotland, with a year spent at Hong Kong Polytechnic University.
"After finishing he returned to Bermuda where he entered the Management Internship program at the Fairmont Southampton in Bermuda, on completion of the program he stayed on as Asst. Executive Housekeeper and Fairmont Gold Manager before moving with Fairmont to Boston, MA. He also spent a short period in Kenya training staff to adhere to Fairmont standards.
"Island living attracted him and he returned to his native Bermuda, as Assistant General Manager at the Coral Beach Club to assist the new ownership install systems and implement them throughout the well-known private resort before being 'enticed' to do a similar job for Grotto Bay Resort and Spa, one of the most successful island properties.
"Having fulfilled his agreed commitment at that resort when we asked him to assist us to move The St. George's Club through the metamorphosis to a hotel, he quickly agreed. We are delighted that he did so because this is a family business, and he has worked here before many times.
"So, while he knows the business, Peter comes with a passion to make things work better and more efficiently. His knowledge of Rooms and Food & Beverage is extensive and we feel having someone like Peter as part of the Management Team is key to moving ahead and creating a sustainable operation which includes both restaurants being successful, while maintaining the locally owned, family style hotel we are transitioning too.
"While change is sometimes resisted by individuals, we feel now is the time to make adjustments as we change to a hotel with the understanding that everything we do, also preserves the Timesharing right-to-use access for our 'members' agreements some of which will not expire for another twenty years."

Read More About