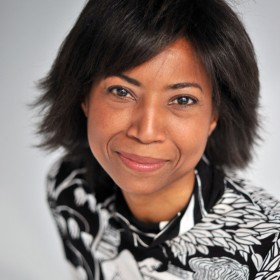 A Bermudian expert on information technology, asset and risk management tools is today celebrating the global launch of her book on peer-to-peer lending and the securities crowd funding industry.
"The book, entitled 'Peer-to-Peer Lending and Equity Crowdfunding: A Guide to the New Capital Markets for Job Creators, Investors and Entrepreneurs,' highlights the inequality gap is widening and persists worldwide," a spokesperson said.
"Emerging growth companies and small businesses are the fuel for the global economy, yet many find it difficult to obtain the money needed to start, grow, and sustain their businesses.
"The author, Kim Wales, is an industry pioneer who has hands-on experience in the brave new world of peer-to-peer lending and equity crowdfunding, this book serves as a resource for investors and entrepreneurs alike and investigates how these alternative mechanisms will increase the financial and operational capacity of borrowers, lenders, buyers, and sellers in the private markets.
"Her starting point is a sense that the social contract has been broken, governments have failed to serve and protect, financial markets are not fair and the wealthy have undue advantages.
"Underlying this last point is the genuine belief in today's world that wealth has been unfairly restricted and therefore we must live with less. Kim explores how women and the millennial generation, the world's largest groups of people, can influence "crowd" direct investment, economic freedom, and economic growth.
"Peer-to-Peer Lending and Equity Crowdfunding provides building blocks to instruct investors and entrepreneurs how to leverage social networks, summarises past theory as well as current schools of thought related to capital formation and economic growth, explains why creating a secondary market for private placement offerings is essential to stimulating market liquidity, and documents how public-private partnerships using digital finance and distributed ledger technology will enhance financial inclusion and positively impact investing.
"The book not only describes how debt and equity crowdfunding works but also explains investment approaches, secondary markets, governance and compliance, transparency, and risk models that are necessary for investors to make informed decisions.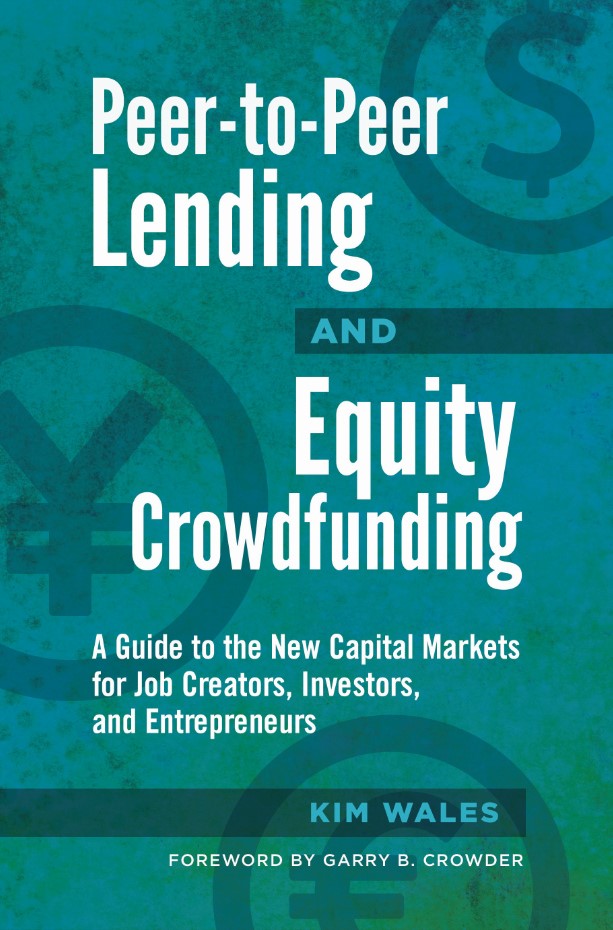 What People Are Saying
"In a world full of disruptors, peer-to-peer lending and securities-based crowdfunding have become the most revolutionary. Besides the more traditional methods of fundraising, angel investing was perhaps the only other credible source of funding. Kim Wales's book gives the reader a thorough grounding in peer-to-peer lending and crowdfunding as well as in their possible impact at every level: asset management, individual and institutional investors and regulatory, to name just a few," said Heidi L. Steiger, Former Executive Vice President, Neuberger Berman, and Former CEO Eastern Region, USBank Private Client Reserve
"A clever marriage of the fundamentals of crowdfunding, regulation, and policy for capital markets development, this book will be helpful to today's and tomorrow's students, practitioners as well as policy makers. Kim Wales's insightful views rest on her deep hands-on experience as a change agent, lobbyist, and advocate," said Laura Bottazzi, Professor of Economics, Bologna University and IGIER, Bocconi University
"This book provides the reader with the context to understand the significant growth in crowdfunding. Kim Wales also gives insightful views as to what it would take for this market to reach the next level. Her recommendations for standardisation of contracts, vocabulary, and credit ratings are particularly spot on," said Ludovic Phalippou, Said Business School, University of Oxford
"Kim Wales has written an impressive book based upon her thorough research and understanding of a critical growth market. Anyone who is looking to the future world of funding needs to read this book," said Emily Youssouf, Adjunct Professor, New York University's Schack Institute of Real Estate.
The book is available here.

Read More About