The Court has dismissed an appeal by Detre Ford — who was sentenced to 12 years after being convicted of aggravated burglary and possession of a prohibited weapon — saying "there is nothing excessive about the sentence of 12 years imprisonment."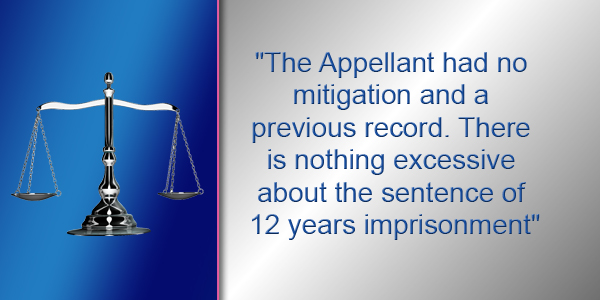 The ruling said, "On 17th May, 2017 the Appellant, Detre Ford, was convicted of the offence of aggravated burglary contrary to Section 340[1][a] of the Criminal Code Act, 1907, and the offence of possession of a prohibited weapon contrary to Section 2 2[1][a][iv] of the Firearms Act, 1973.
"On 4th October, 2017 he was sentenced to 12 years imprisonment on Count 1, and 8 years on Count 2, both counts to run concurrently and an order was made under section 70P of the Criminal Code. On 16th November 2017 we dismissed his appeals against conviction and sentence and we now give our reasons
The court ruling said that on 1st July, 2016 Wakeem Philpott, the co-defendant and another man unlawfully entered the home at Barracks Close, St. Georges.
"The other man had in his possession a dark-coloured block gun which he pointed at the Complainant as Philpott attempted to rob him," the ruling said.
"Apparently, the weapon jammed and both men fled the scene. Philpott was later seen getting into a black motor car which sped away. The driver of the car was identified as the Appellant who was charged with aggravated burglary and possession of a prohibited weapon.
"Philpott admitted he was one of the burglars and at Hamilton Police Station the Appellant was covertly recorded pressurising Philpott to tell the police that the Appellant had nothing to do with the offence
"Philpott was sentenced to a total of 10 years imprisonment and the judge had to consider the question of disparity bearing in mind Philpott's plea of guilty and the fact that the Appellant's role did not involve entering the property.
"The judge concluded that the Appellant was, however, a planner of the enterprise and there was no mitigation of a plea of guilty in his case. Furthermore, the Appellant was not of previous good character.
"In particular he was sentenced to 5 years imprisonment in 2009 for burglary with a weapon and 18 months imprisonment consecutive for unlawfully causing bodily harm to a prison officer. Burglary of residential premises with a firearm is an offence that necessarily carries a very heavy sentence.
"The Appellant had no mitigation and a previous record. There is nothing excessive about the sentence of 12 years imprisonment."
The Court ruling follows below [PDF here]:

Read More About
Category: All, Court Reports, Crime, News