Whether you are just starting your career, need assistance with a job search or considering or want to ensure that you're prepared for a job search, the Department of Workforce Development is offering free career development workshops assist you with career guidance.
"The Department's career development officers have organized monthly workshops to assist individuals throughout the job search process from job readiness to referrals to potential employers. The workshops will cover such topics as resume and cover letter writing, interview skills, social media presence and employment, job search strategies and much more," a spokesperson said.
"These workshops will be held each month, and topics will vary. Standard topics such as resume writing and interviewing skills will be available every month, as well as individual assistance and meetings with career officers.
"If you or someone you know would like to register for these free workshops, contact the Department of Workforce Development 297-7714/16 to register or email gjjoell@gov.bm or to review the January workshop calendar visit www.dwd.bm"
January 2018 Career Development Workshops [PDF here]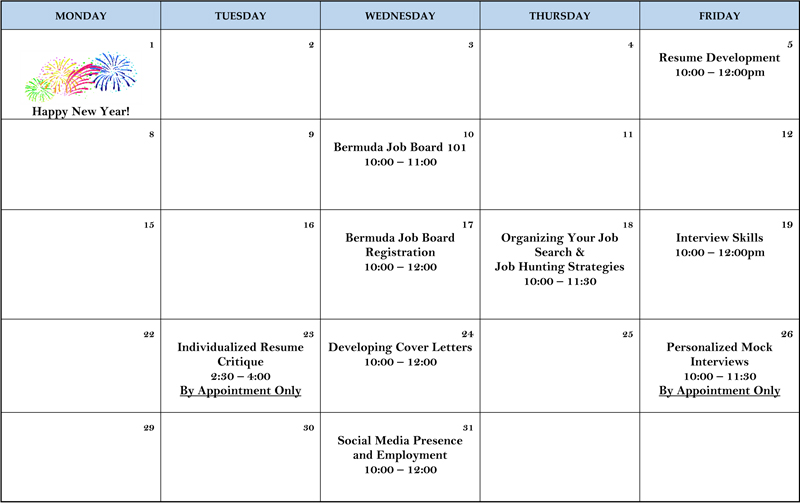 Read More About