The Minister of National Security Wayne Caines recently joined the Bermuda Fire & Rescue Service to welcome 13 new recruits to Recruit Course 2018, which the Ministry noted is the "first Recruit Course in 20 years to include a female recruit among its ranks."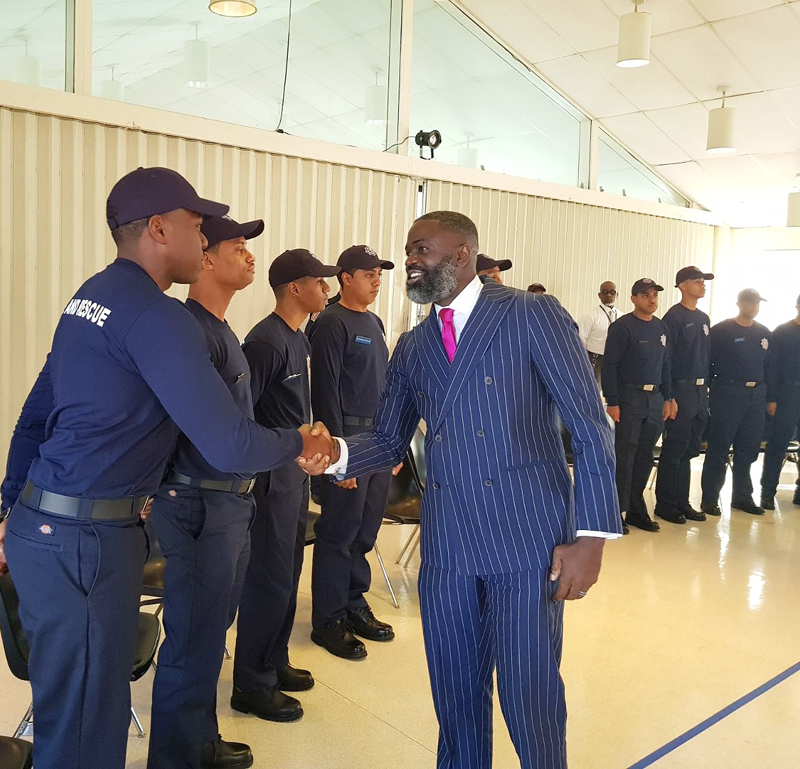 During his visit, Minister Caines took the opportunity to stress the importance of leadership and the role they will eventually have as firefighters in the community.
As he closed out his visit Minister Caines wished the new firefighters the best during their training. And at the completion of the course, he said he looks forward to presenting all 13 with their Certificates at the Passing Out Ceremony in August.
The new recruits include Anthrun O'Brien, Dean Smith, Devon Lambert, Dillon Charles, Dominique Nanette, Dy-Ann Simmons, Isaiah Caisey, Jacinto Brown, Jordan Lamb, Shaheed Umrani, Thomas Hart, Trevor Smith and Zahry Swan.
Read More About