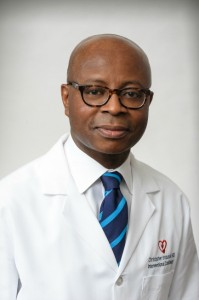 New York Presbyterian Hospital [NYP] will be holding a medical CME event in Bermuda offering five international CME credits to medical professionals.
With more than one hundred attendees signed up, talks will be given by five top NYP doctors on various topics regarding the latest advances in medicine when the event takes place on February 3 at the Hamilton Princess from 8.00am to 1.00pm.
When asked by Bernews about previous NYP events in Bermuda, Raymond Wu of NYP's Global Services said, "One of our first events in Bermuda featured Dr. Gary Schwartz, Chief of Columbia University Medical Center's Division of Hematology and Oncology, who lectured on the advances in oncology in particular on immunotherapy and how new targeted drugs are being developed to fight cancer in a whole new way by using our own immune system.
"The event was co-hosted by Clarien Bank."
When asked to outline some of the latest advancements in heart health, Mr. Wu said, "There are many exciting new developments in heart care. For example, NYP has pioneered the development of minimally invasive techniques such as TAVR or trans aortic valve replacement.
"When the aortic valve is damaged or worn out and needs replacement, instead of doing an open heart procedure that involves invasive surgery on the patient, a new aortic valve is deployed using only a catheter. The patient can go home on the same day on most occasions.
"We are actively working on new techniques including robotic surgery which can help patients recover faster from heart procedures."
When asked about NYP's goal in helping to educate Bermudian medical students and professionals, Mr. Wu said, "NYP is affiliated with two Ivy League Medical Schools: Weill Cornell Medicine and Columbia University of Physicians and Surgeons. As a large academic medical center our mission is to train the next generation of physicians to provide the best clinical care available.
"It is our mission to disseminate our knowledge to medical communities around the world to improve patient care locally and create long lasting relationships focusing on exchange of knowledge and best practices."
When asked about NYP's next planned event for Bermuda, Mr. Wu said, "We are working with our affiliate, the Bermuda Heart Foundation, to gauge the interest of the medical community to continue to bring relevant and useful information about the latest advances in healthcare.
"We look forward to building relationships with the medical community in Bermuda and look forward to receiving guests at our facilities in New York as observers."
For more information on the event, visit the Bermuda Heart Foundation's Facebook page.

Read More About
Category: All