Rego Sotheby's International Realty held their annual awards ceremony to recognize their top real estate agents, with Valerie Nearon, Margaret Young, Helen Card, Claire Percy, and Lyndy Thatcher all being honoured.
Ms. Valerie Nearon, who for the first time during her tenure at Rego Sotheby's International Realty, took two awards home – "Top Listing Agent" and "Top Selling Agent".
After being enthusiastically applauded for her achievement, Ms Nearon said, "This means so much to me. I've been in real estate for 26 years and with this company for 16 years so to win this is most prestigious to me. I feel great that I can finally come to this point. I was so surprised! I am absolutely elated to have won!"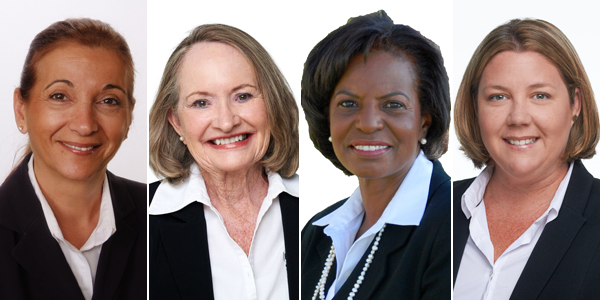 The top revenue producer for the second year running was awarded to Ms. Margaret Young, while Helen Card was recognized as the "Top Rental Agent" of the year.
"The rental department is integral to our business," said Company President Mr. Buddy Rego. "We are extremely proud and grateful for the talent that enriches our organization."
Following the agent awards, Company Partner Ms. Penny MacIntyre presented the Most Valuable Player [MVP] award to the company's Office Manager and Executive Assistant, Ms. Claire Percy.
"It's very important that we recognize the forces behind all of us as agents," said Ms. MacIntyre. "We have some serious powerhouse people on our team, and we take this opportunity to extend our gratitude to our administrators who add to the fabric of our organization."
Finally, Ms. Lyndy Thatcher was honoured for her 25th anniversary with the company. "We have several long standing employees who have been instrumental in the organization through its various changes and growth," said Ms. MacIntyre, "and we really do appreciate the commitment and loyalty they have presented to the organization."

Read More About