The Bermuda Squash Open 2018 got underway at the Bermuda Squash Racquets Association Club with the First Round of Qualifiers and then the Finals.
On the Opening Day it was heartbreak for a formed Bermuda Professional, while two other Bermuda players advanced.
Bermuda's Nicholas Kyme went down 3 – 2 to Adrian Leanza from USA 9-11, 11-6, 8-11, 11-6, 13-11, Patrick Foster advanced with a straight games win over LeRoy Leong 11-6, 11-2, 11-3 and John Fletcher defeated Armando Olguin 11-2, 11-1, 11-7.
In the Qualifying Finals both Foster and Fletcher went down in straight games, Foster went down 11-7, 11-5, 11-6 to Cameron Stafford from Cayman Islands and Fletcher was defeated by Babatunde Ajagbe from Nigeria 11-7, 11-9, 11-5.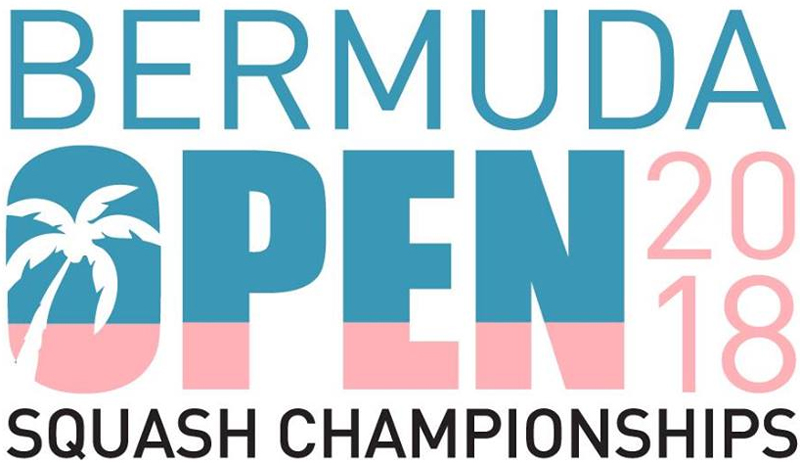 Bermuda Open First Round Qualifying Results Day One
11 11 11 Lewis Doughty [Eng] defeated 05 05 08 D'Vario Thompson [Ber]
11 11 11 Azad Raza [Can] defeated 06 02 03 Kristian Muldoon [Ber]
11 11 11 Cameron Stafford [Cay] defeated 04 02 07 Chase Toogood [Ber]
11 11 11 Patrick Foster [Ber] defeated 06 02 03 LeRoy Leong [Mas]
11 11 11 Babatunde Ajagbe [Ngr] defeated 09 05 03 Kristen Johnson [Ber]
11 11 11 John Fletcher [Ber] defeated 02 01 07 Armando Olguin [Mex]
11 11 11 Mauricia Sedanoi [Gua] defeated 06 09 01 Hadleigh Farrer [Ber]
09 11 08 11 13 Adrian Leanza [USA] defeated 11 06 11 06 11 Nick Kyme [Ber]
Bermuda Open Qualifying Finals Results Day One
09 11 Azad Raza [Can] defeated 11 06 Lewis Doughty [Eng] – Retired
11 11 11 Cameron Stafford [Cay] defeated 07 05 06 Patrick Foster [Ber]
11 11 11 Babatunde Ajagbe [Ngr] defeated 07 09 05 John Fletcher [Ber]
07 11 11 11 Adran Leanza [USA] defeated 11 09 04 06 Mauricio Sedano [Gua]

Read More About