Ronald Simmons, Opposition Leader Jeanne Atherden, Junior Finance Minister Wayne Furbert, Donald Scott, Mitch Blaser, Craig Simmons, and Brian Holdipp will serve on the Tax Reform Commission, Premier David Burt announced today.
Premier Burt, who is also the Minister of Finance, said, "In two days, I will be unveiling the country's next budget. National budgets contain two main components, Revenue and Expenditure. Last year, in the Progressive Labour Party's Reply to the Budget, delivered in the House of Assembly I stated the following, and I quote: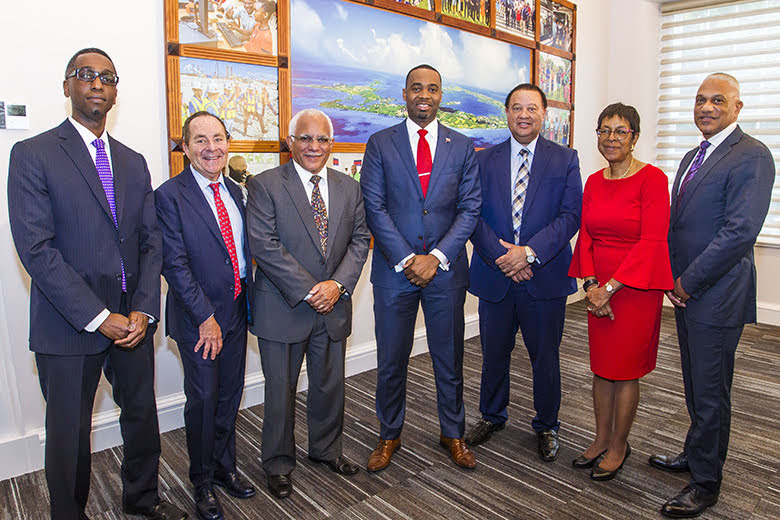 "Mr. Speaker, one of the most important things required for us to build a sound foundation for growth and to reduce the cost of doing business in Bermuda is the issue of tax reform. Our current system needs reform not only to reduce the cost of doing business and to encourage job growth in Bermuda, but also because our current system of taxation exacerbates inequality, which in turn reduces economic growth.
"It is our view that we can work with all stakeholders to design a system that enhances Bermuda's global competitiveness and ensures that those who can afford to pay more do pay more. Such a major undertaking cannot, and should not, be a one-party endeavour, as substantive tax reform must have the widest possible input and all ideas must be subjected to rigorous scrutiny to avoid unintended consequences.
"When the PLP is returned to government, one of our first actions will be to create a Tax Reform Commission. This commission will draw participants from both political parties, international business, local business, trade unions, hoteliers, academia and the Bermuda Bar.
"Its mission will be to conduct a wholesale review of our system of revenue collection and taxation, to make recommendations to parliament on revenue and tax reform and measures to increase tax compliance," the Premier said.
"Following the commission's report, the PLP government will engage in consultation and, following the completion of the consultation, publish a white paper on tax reform to be debated in parliament. It will be our aim to complete the process of review and consultation in the first 18 months of the new parliament, so that reforms can be implemented quickly."
"Following the General Election, Parliament passed the Tax Reform Commission Act, which setup the promised tax reform commission.
"Today it is my pleasure to introduce the persons who have accepted my request to serve as commissioners to advance this vital issue. These commissioners have a mammoth task ahead of them, but I am confident that they are up to the challenge. As promised, this commission has representation from both political parties and a cross section of expertise in Bermuda's economy.
"The Commission will be chaired by Mr. Ronald Simmons, a Partner at Moore Stephens & Butterfield, Chartered Professional Accountants. Chairman Simmons formerly served as a Director of the Bermuda Monetary Authority and also on the Council of the Institute of Chartered Professional Accountants of Bermuda.
"His roles as Chairman of the Public Funds Investment Committee, Chairman of the Telecommunications Commission, Member of the Audit Committee of the Bermuda Government and Chairman of the Bermuda Housing Trust gives him a unique insight into government and public finance.
"Joining Chairman Simmons on the Commission will be:
"The Hon. Jeanne Atherden, JP, MP Opposition Leader and Shadow Minister of Finance;
"The Hon. Wayne Furbert, JP, MP, Junior Minister of Finance;
"Mr. Donald Scott, former Secretary to the Cabinet, Head of the Civil Service and Financial Secretary, and Trustee of the Bermuda Public Services Union
"Mr. Mitch Blaser, COO of Ironshore Inc. and CEO of Ironshore Bermuda;
"Mr. Craig Simmons; Economics Lecturer at the Bermuda College
"Mr. Brian Holdipp, Senior Corporate Lawyer at MJM Limited
"This government has demonstrated its willingness engage in a collaborative process, to ensure that collectively we can make progress on issues that have for decades divided us. I trust that this commission will be fair in their work and I look forward to receiving their report in six months."
Read More About