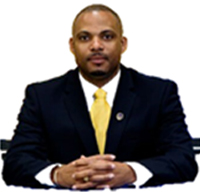 On Thursday, March 8th, the Bermuda Public Services Union [BPSU] will join with the rest of the world in celebrating International Women's Day, and in order to mark the occasion they will be holding lunch and learn panel discussion at Heritage Worship Center at 12.00pm.
BPSU President Jason Hayward said, "Throughout history, women's contribution to society has generally been overlooked and underappreciated.
"On Thursday, March 8, 2018, the BPSU will join with the rest of the world in celebrating International Women's Day [IWD], a day marked to celebrate the social, economic, cultural and political achievements of women.
"Women have made significant strides to achieve gender parity, however, there is still much work to be done which makes this year's IWD theme 'Press for Progress' both relevant and appropriate.
"In Bermuda, the median income for women has exceeded that of their male counter parts. This is quite rare throughout the world. This achievement, however, is by no means an indication that the workplace battles for women in Bermuda have been won.
"Women still struggle for a place in most corporate board rooms, they are more susceptible to workplace bullying and harassment [especially workplace sexual harassment] and women are still finding it difficult to find employment in traditionally male dominated occupations.
"I personally have a deep respect for the roles that women play in families, the workplace and society at large. I am also inspired by women in leadership positions. As a result, the women of Bermuda have an ally in their battle for parity.
"As men, we should be equally responsible to press for the progress of women in our society. We need to do a better job at celebrating and supporting our women in the achievement of their goals.
"The Unions have always been on the forefront of representing women in the workplace, ensuring pay equity and protection from precarious working conditions.
"The BPSU will be holding a lunch and learn panel discussion on March 8, 2018 at Heritage Worship Center at 12 noon. I encourage the entire community to join us in the celebration of women in Bermuda and our collective 'Press for Progress.'"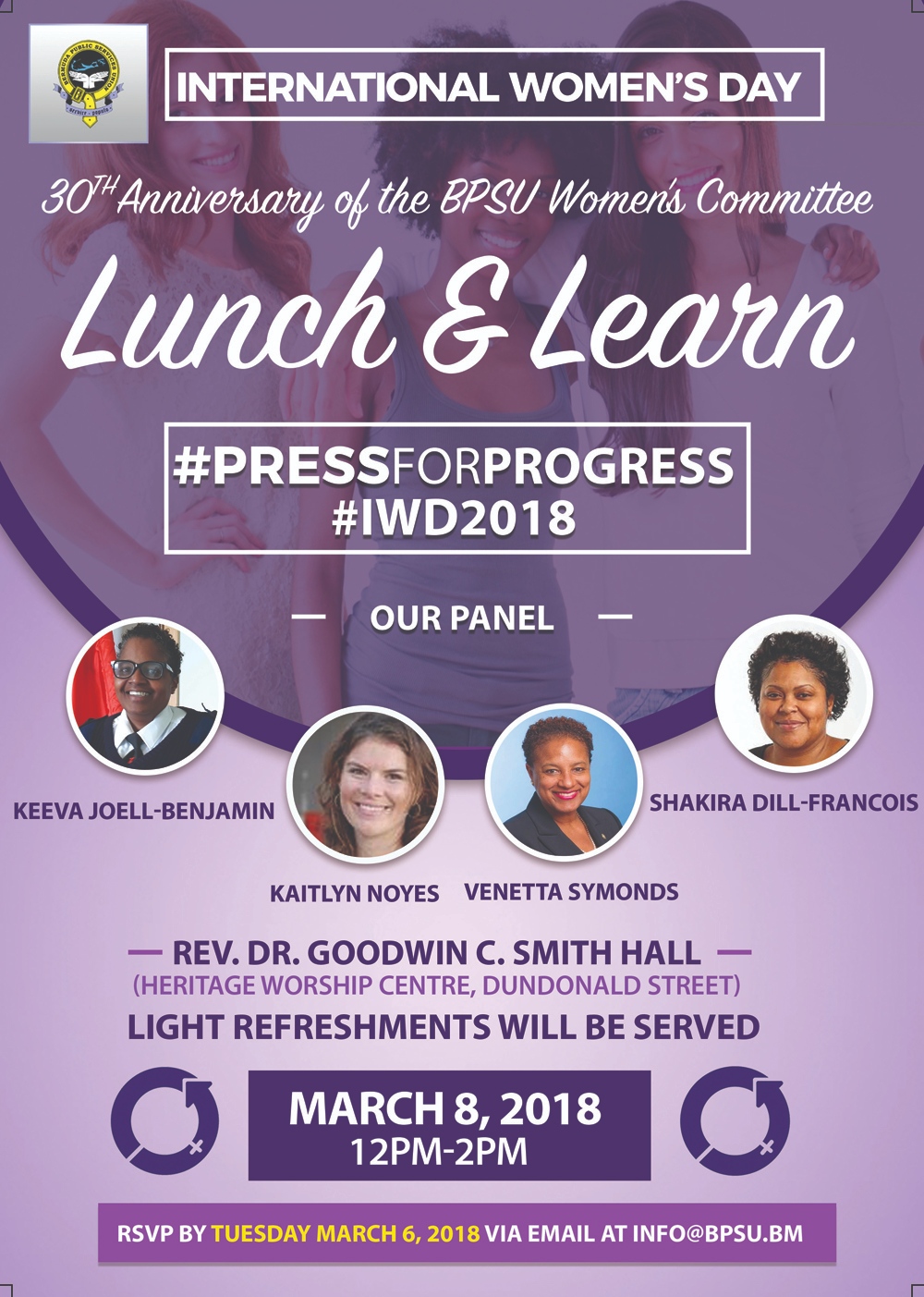 Read More About