The second competition of the 2018 FEI World Jumping Challenge is set to take place today, Sunday 11th March, at the National Equestrian Centre, on Vesey Street in Devonshire.
After the compulsory veterinary check of the competing horses, the jumping competition will get underway at approximately 9.30 a.m. The competition will commence with the highest jumping division of 1.20 – 1.30m in Category A. Category B [1.10m – 1.20m] and Category C [1m -1.10m] will follow thereafter.
Courtney Bromby Riding Worth the Wait, 1st Place in Category C of Competition #1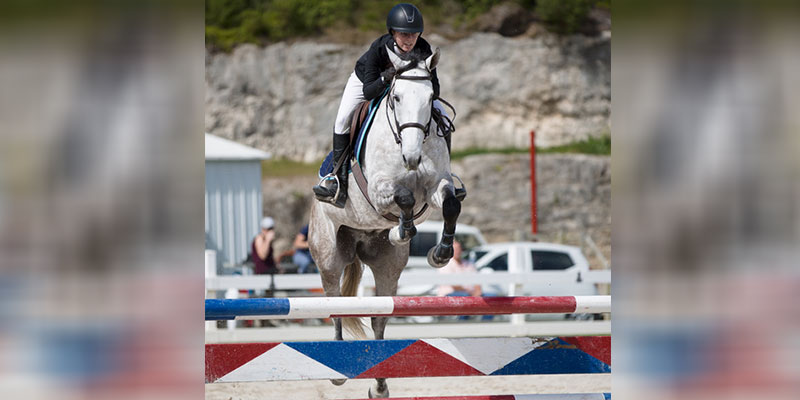 The Challenge provides local jumper riders with an opportunity to compete in an international setting without having to leave their country.
Riders from 10 different geographical zones compete over the same jumping course designed by an FEI appointed course designer. This year, 12 local riders are competing in the 2018 FEI World Jumping Challenge.
Spectators are most welcome and admission is free.
Photo taken by: Andy Gibbs

Read More About