The Platinum Group Ltd and Court House Squash and Wellness recently teamed up for their second annual Squash Series, designed to expose youth and adults to squash.
A spokesperson said, "The Platinum Group Ltd. Squash Series started this week on Monday, March 5th and continues until tomorrow night. It has been an action-packed week full of squash activities. During the event, there will be a variety of free coaching sessions for beginner to advanced players, a handicap Team Tournament, a Junior Squash Open and a Pro Exhibition game.
"Court House Squash Coaches Colin Whitney [2009-2010] and Colin White [2010-2012] are visiting the island to take part in the exciting tournament with current Squash Coach, Kristen Johnson, and BSRA Director of Squash, Patrick Foster."
Kristen Johnson said, "I am very happy to continue to grow our annual Squash Series event".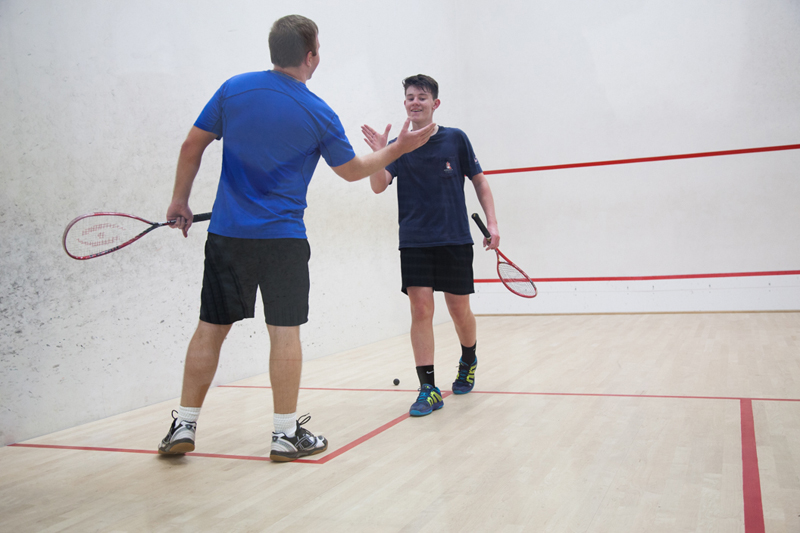 "We are building on last year's tournament success by making the 2018 event more dynamic and exciting. There really is something for every player, age group and ability during the week.
"Whether it is learning through our free sessions or battling it out in our Team Tournament, The Platinum Group Ltd. Squash Series has it all."
"The free clinics will run daily throughout the week at Court House Central on Victoria Street, one of two fitness club locations, and will prepare youth for the Junior Squash Open and adults for the Team Tournament.
"With sponsorship from The Platinum Group Ltd, eight boys and eight girls will have the opportunity to compete in the Junior Squash Open for prizes with the runners up receiving free squash lessons."
Director of The Platinum Group Ltd, Tracy Shott, said, "I was thrilled to be asked to sponsor the Court House Squash Series. Promoting Sport in Bermuda and introducing Squash to Bermuda's youth and adults is certainly an event that the Platinum Group Ltd. can stand behind.
"Squash forces one to think and adapt their game to their opponent and we are looking forward to seeing players grow and develop during the Series and observing the excitement that our expert Squash players will bring to the Tournament."
"The team tournament will comprise of 16 teams with 3 players each competing for top ranks in the handicap league. The last night of the series will be a high point with a 4-player final of elite players.
"If you are interested in participating in activities during The Platinum Group Ltd. Squash Series contact Kristen today by emailing kjohnson@courthouse.bm or calling 292-8357."

Read More About