Skyport announced the first phase of planned cosmetic upgrades of the existing terminal have been completed, with the company saying "fresh coats of paint, new carpet and updated signage are some of the changes that have been made to the existing terminal at the LF Wade International Airport.
"Cosmetic upgrades were factored in the budget of Bermuda Skyport when it was launched last March. And now, the first phase of those upgrades has been completed. The entire interior of the terminal has been repainted and all the carpet has been replaced with fresh, lighter carpeting.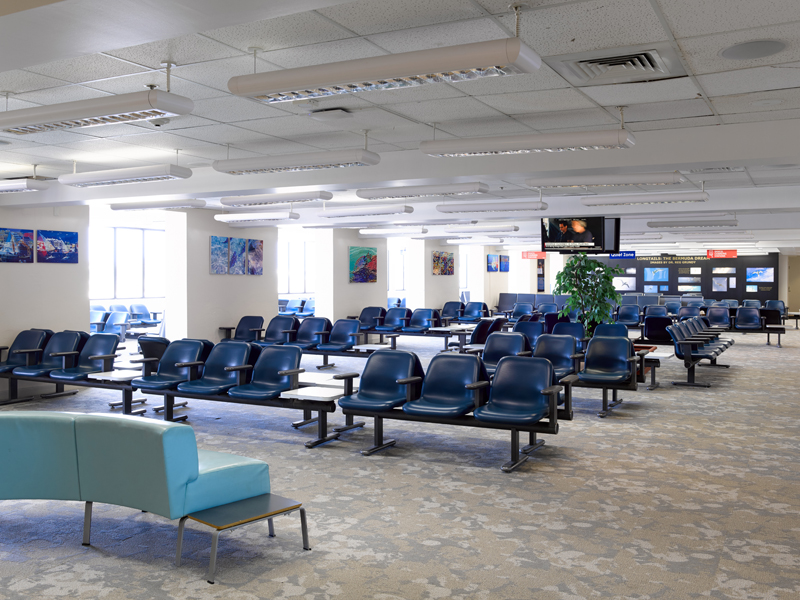 "Additionally, new ceiling tiles have been installed, the roof of the whole terminal has been scraped and painted and the parking lots have new line paintings.
"Water damage has been repaired through the majority of the terminal, existing light fixtures have been replaced with cost effective LED lighting and shading has been installed on the windows to cool the terminal.
"Also, new line painting took place on the main aircraft parking apron and taxiway. The next phase of the upgrades will include painting of the entire airside exterior of the terminal, which will begin next month.
"Additionally, the duty-free shops in arrivals and in U.S. departures will be expanded, while further enhancements are expected in the International Departures Lounge.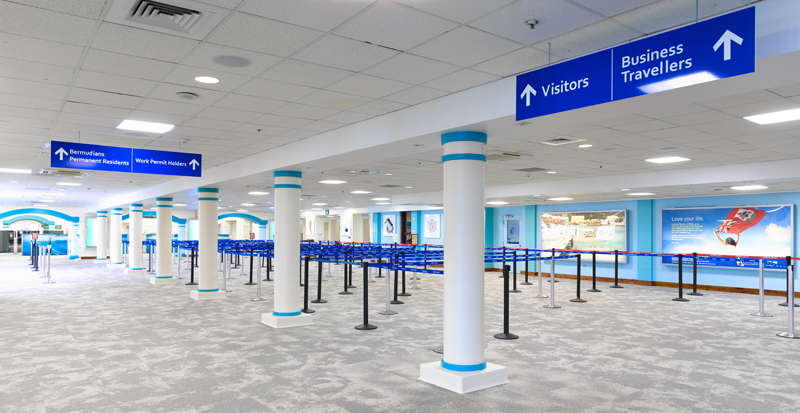 Myron Burchall, Director, Maintenance & Engineering, Skyport says: 'The current terminal has not seen major renovations in some time.
"We want to improve the interior and exterior of the existing space as much as possible while the new terminal is being built. Skyport is committed to improving the overall experience for customers in our existing terminal and introducing a first class facility when the new terminal is completed in 2020."
The following Bermudian companies were contracted for the cosmetic upgrades: HDDC, Graphix Signs, Araujo Construction and Kaissa.
- Photos courtesy of Alexander Masters

Read More About