The Bermuda Philharmonic Society will be holding a concert on Sunday [March 18] at 4.30pm at St. John's Church, Pembroke.
A spokesperson said, "Members of the public are invited to join us hear local and overseas musicians play Haydn, Bach, Gluck and Bartok on the 18th of March.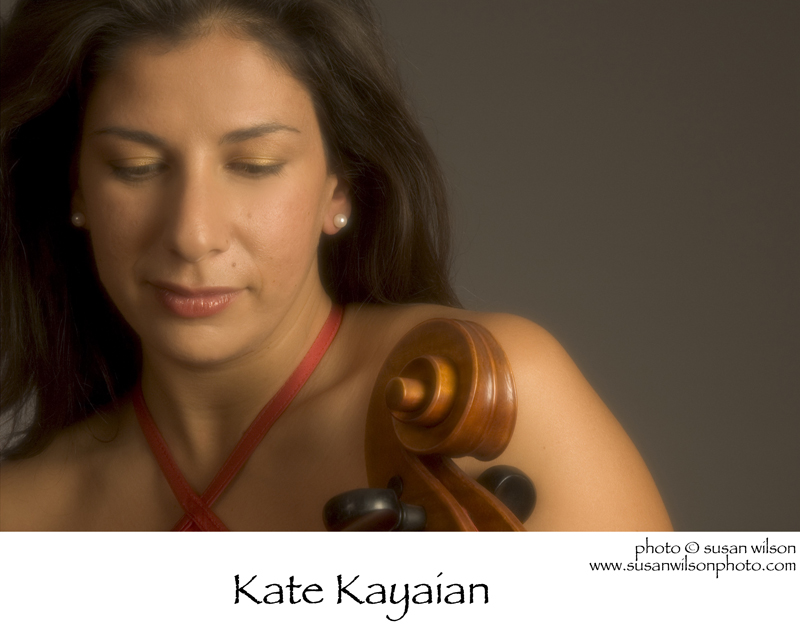 At the performance, cellist Kate Kayaian will solo during Haydn's Cello Concerto No 1.
""Haydn's beautiful and thrilling Cello Concerto in C Major has always been one of my favourite pieces to play. I am thrilled to be able to perform it here in my newly adopted 'hometown' of Bermuda, and to join forces with the formidable Bermuda Philharmonic. I'm very much looking forward to introducing this piece to our audience and hope that it will inspire more kids to learn the cello," she said.
Other Spring Prelude pieces include Johann Sebastian Bach's Brandenburg Concerto No 3, Béla Bartók's Romanian Folk Dances and the Overture from Christoph Willibald Gluck's Opera, Orfeo y Euridice.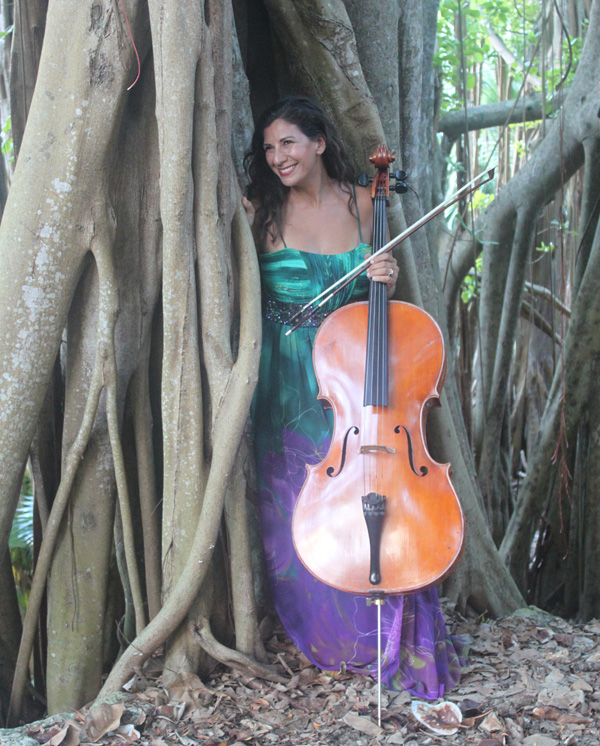 The concert, being led by Bermuda-based violinist Alison Black, will take place at 4:30 p.m. in St. John's Church, Pembroke, on Sunday, 18th March 2018.
Tickets cost $30 [$15 for students and seniors] and are available at PTix or on the door."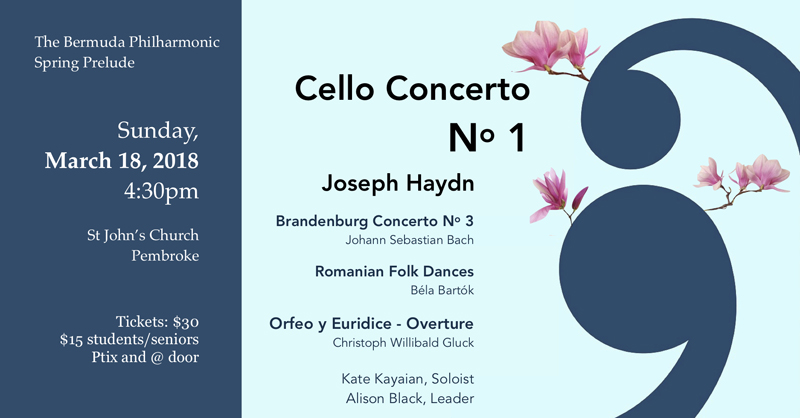 Read More About
Category: All, Entertainment, Music