Bermuda's Willie Ajani Clemons has signed a professional contract with Swedish football club Bodens BK, with the club saying "he is a very exciting and entertaining player that we think will bring a lot to our team. "
Mr. Clemons tweeted saying: "Pleased to announce the signing of my first professional contract with @bodensbkff !!"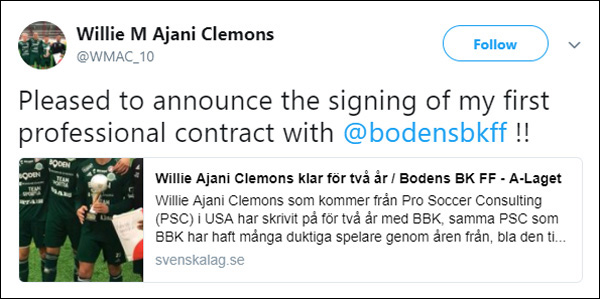 According to a translation of the club's announcement, Mr Clemons has signed a two year contract with BBK.
"The midfielder Willie came to Boden a week ago and has impressed everybody during his time here. At this past weekend's tournament victory in Arnes Bilcup he was chosen as the best player of the tournament. He is also a player for Bermuda's national team," the announcement said.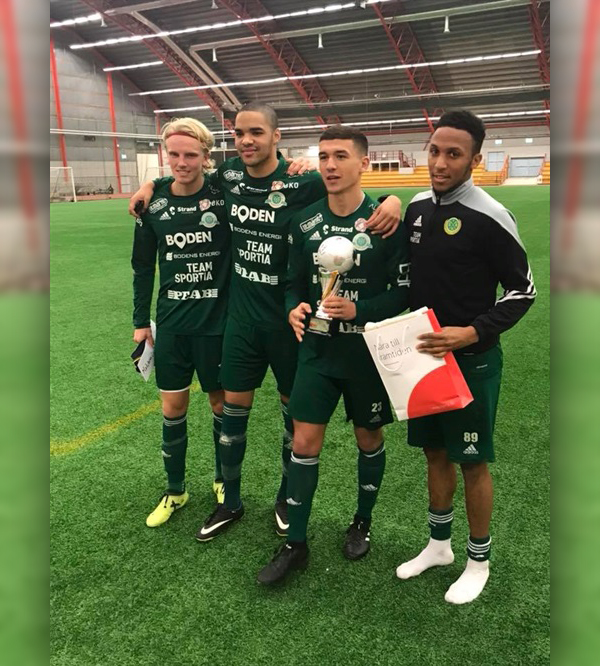 Sports Director Christian Samuelsson said, "The fact that Willie chooses to play with us is great and a positive addition to our club and business. He is a very exciting and entertaining player that we think will bring a lot to our team.
"Besides that, he works very hard for the team and is a player who has that little extra and can make the unexpected happen. It feels like he can become a new fan favorite and he has many good qualities. It will be exciting to follow him and the team's progress this year in a fun league with many derbies."

Read More About