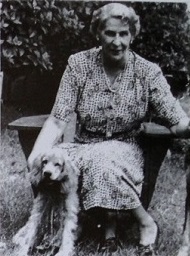 [Part of Women's History Month Series | Written by Robyn Bardgett]
Neither a plane crash nor a male dominated colonial parliament could keep Edna Watson down.
In 1948, Edna Watson challenged for a seat in Paget and won, along with Hilda Aitken, who won the seat in Smith's that same year, making them the first women to run and win a seat in Bermuda's House of Parliament, with Mrs Watson becoming the first woman to speak in Parliament.
According to A History of Women in Bermuda: The 1994 Heritage Exhibition organized by the Ministry of Community and Cultural Affairs, female property-owners had finally won the right to vote in 1944, more than 20 years after the Bermuda Woman's Suffrage Society began an organized campaign to challenge the political system that only allowed male property owners the rights to vote, with Gladys Misick Morrell at the helm.
In 1944, Henrietta Tucker was the first woman to vote, while Edna Williams was the first black woman to vote in the by-election. Four years later, the Woman's Suffrage Society urged women to run in the election and Edna Watson and Hilda Aitken made history.
Edna Watson was born in Montreal in 1895 and moved to Bermuda in the late 1920s. She found fame early on, when in 1939, flying back to Bermuda, she was involved in a plane crash that killed three people and captured the attention of the media in Bermuda and the US.
Clinging to life preservers, the survivors drifted in frigid waters for 11 hours before they were rescued, and Mrs Watson is credited with helping to keep the Captain afloat because he could not swim.
Newspapers including the "New York Times" heaped accolades on Mrs. Watson for her actions in the aftermath of the disaster, describing how "she was praised by survivors for her courage and cheerfulness while rescue was awaited."
News report on the 1939 plane crash Mrs Watson survived
Bermuda's then Governor Sir Reginald Hildyard — who was leaving the position as the House of Assembly reportedly refused to allow him an official automobile – bestowed a medal for heroism on Mrs. Watson at a military ceremony in August, 1939.
After the plane crash she made her foray into politics, earning a place in Bermudian history.
In an old Associated Press report after her election win, Edna Watson said, "I never had considered going into politics. The nice Bermuda men always have considered woman's place was in the home.
"We have had women's suffrage here only since 1944, you know. The 1948 elections were the first time a woman could run for office. The thing all came up very suddenly. I was asked one Thursday to stand for Parliament. The next Thursday I was in."
Edna Watson did not sit idly by during her five-year term. She was the chairperson of the Transport Control Board as well as the Social Welfare Board, and went on to found the Committee of 25 for Handicapped Children.
In 2013, 65 years after she was elected the first female Member of Parliament, a portrait of Edna Watson was officially unveiled at the House of Assembly, where she sits beside other female greats, including Hilda Aitken and Dame Lois Browne-Evans.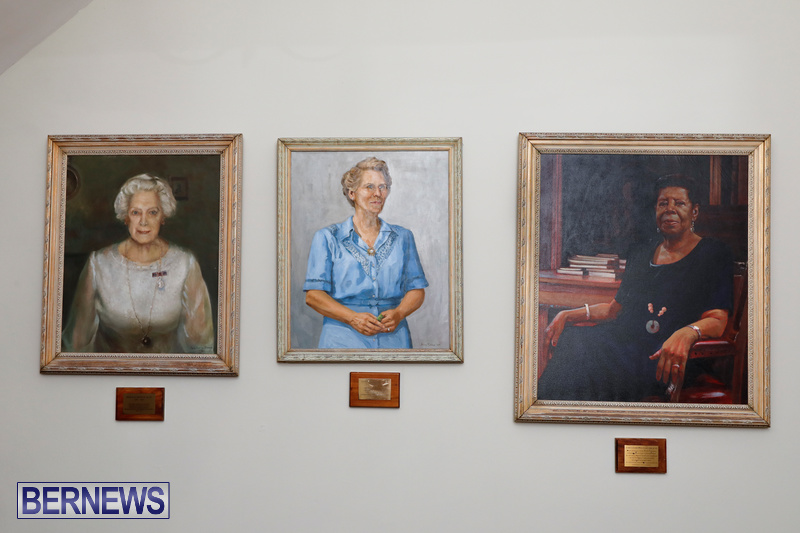 Mrs Watson represented Paget parish, and the Paget Parish Council commissioned Diana Tetlow to paint Mrs. Watson's portrait as a gift to the people of Bermuda for Bermuda's 400th Anniversary.
Reflecting on the achievements of these female firsts, Tinee Furbert, Junior Minister for Disability Affairs told Bernews, "There are many amazing women soldiers of Bermuda's political past and they are all inspirational leaders.
"Some people have short memories if they aren't entrenched in the details consistently or there is no official record. It is so important to give respect and honor to those who were change agents."
The barrier breaking female Parliamentarian died in 1976 just weeks after Captain Alderson, the man she rescued in the plane crash in 1939, visited her on the island.
In celebration of Women's History Month and International Women's Day, Bernews is featuring a series of profiles of exceptional Bermudian women throughout the month of March, you can click here to view the ones published so far, and look for additional features throughout the month.

Read More About