The BISFed 2018 Montreal Boccia World Open continued with Bermuda's Steve Wilson, Yushae DeSilva-Andrade and Omar Hayward all seeing action in the Individual Competition.
Left to Right: Yushae DeSilva-Andrade, Omar Hayward & Steve Wilson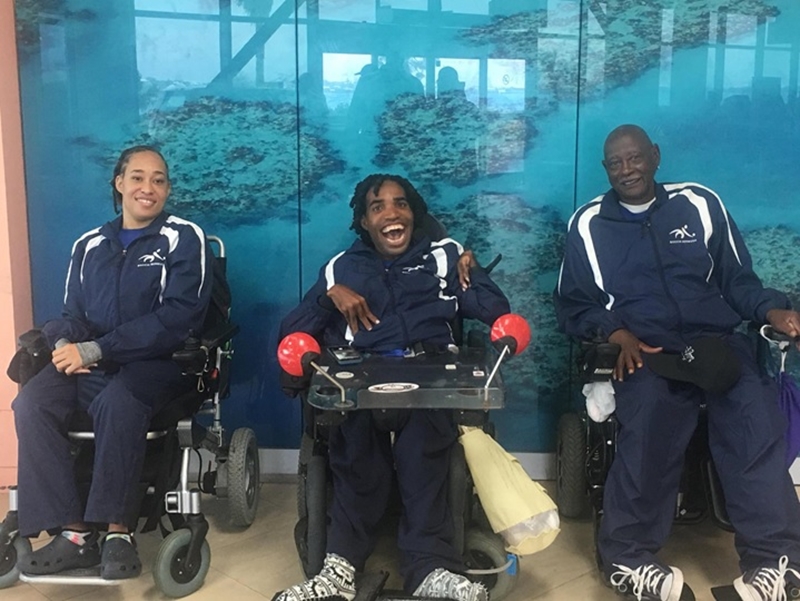 On Day Two, Hayward went down 7 – 4 to Paulo Renato Noronha from Brazil in the BC1 Division.
In the BC2 Division, DeSilva-Andrade went down 5 – 1 to Nadav Levi from Israel.
Wilson went down 11 – 1 to Alison Levine from Canada in their BC4 battle.
Hayward would pick up his second win of the tournament when he defeated Roberto Leglise from Argentina.

Read More About