Boccia Bermuda will be sending three athletes to compete in the BISFed World Open in Montreal which will take place from the 25th to 29th of April.
Steve Wilson, Yushae DeSilva-Andrade and Omar Hayward will suit up for Bermuda and join over 100 athletes representing 18 countries from across the globe.
Left to Right: Yushae DeSilva-Andrade, Omar Hayward & Steve Wilson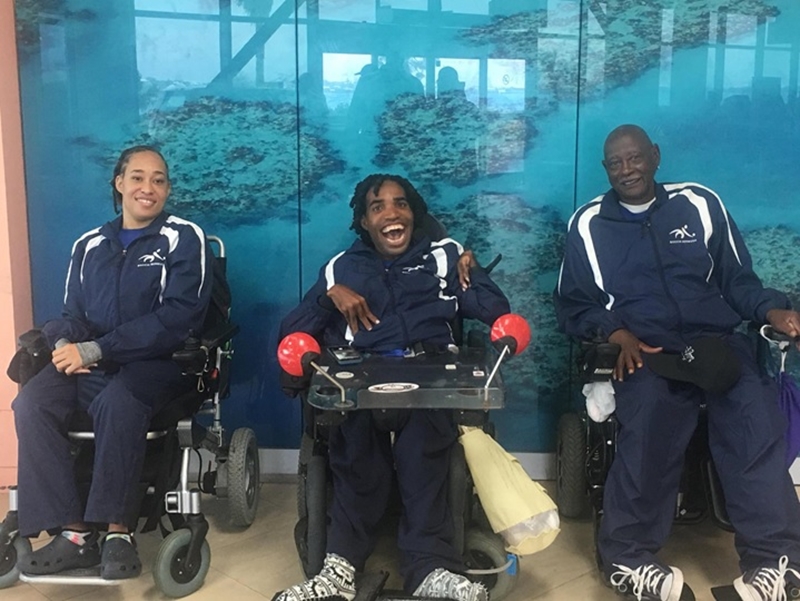 This will be the first event of the year that contributes to qualification for the 2020 Paralympics being held in Tokyo, Japan, an event in which all three players are striving to gain a spot in.
Boccia Bermuda said, "Steve, Omar and Yushae will be playing in the individual competition, Steve [BC4], Yushae [BC2] and Omar [BC1].
"All three players have already qualified for the World Championships which will be held in Liverpool, England in August of this year and this event in Montreal will be a great opportunity to test their skills against some of the world's best players in the lead up to the World Championships. To follow the action live, visit http://evenement.defisportif.com/en/."
To support Boccia Bermuda, visit their website.
Read More About