Riding her 10-year-old stallion, Joyero VG, Bermuda's Annabelle Collins has qualified for the FEI 2018 World Equestrian Games to be held at Tyron International Equestrian Center, North Carolina from 11th – 23rd September.
The World Equestrian Games are held every four years. In order to qualify for this prestigious event, it is necessary to secure two qualifying scores of at least 66.0 percent. Annabelle and Joyero secured qualifying scores of 68.45% at Toledo and 67.935% at Segovia.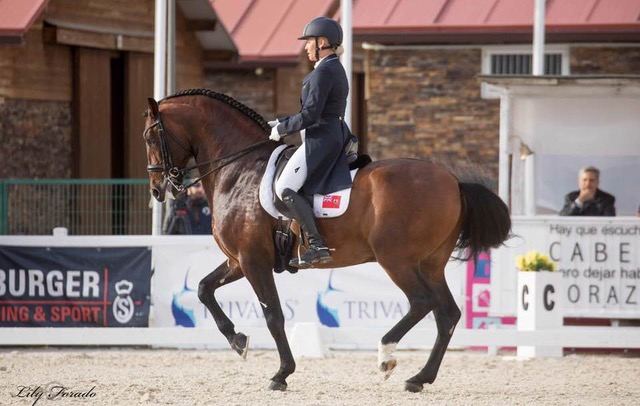 Dressage Rider Annabelle Collins previously represented Bermuda at the 2007 Pan American Games held in Rio de Janeiro.
Annabelle and her husband, Agusti Elias, currently operate an equestrian training facility near Barcelona, Spain.
"Congratulations on this fine achievement," the BEF said.

Read More About