An appeal by a woman convicted of conspiracy to import cocaine was successful, with the Court quashing her conviction and six year prison sentence.
The ruling said that Walita Brangman was convicted in July 2016 in Magistrates' Court for conspiracy to import cocaine. She was sentenced to six years of imprisonment, and was on bail pending appeal.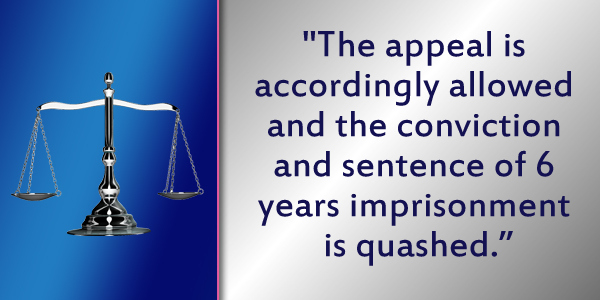 "The Appellant was arrested by police from the inside of a car where a box of tamarind balls was located from the trunk," the ruling said. "The tamarind balls were found to contain a total weight of 69.99 grams of crack cocaine."
"The Appellant's first interview was held on 2 October 2014. She admitted to having arranged for the tamarind balls to be brought in to Bermuda but claimed that she knew nothing about the crack cocaine found inside of them," the ruling said.
The ruling said she was "involved with a man named Gianni Fenaroli who was also arrested and questioned by police in connection to this matter," and while she was in police custody, Mr. Fenaroli sent her a text message which read; "U know bout notten."
In making the appeal, her new lawyer criticized her prior lawyer for "having failed to make the Court aware of Mr. Fenaroli's previous cannabis possession convictions," however the ruling noted that "Mr. Fenaroli was not a Crown witness in these proceedings so his previous record is irrelevant on the issue of Counsel's failure to establish the Appellant's good character evidence."
The Court noted that the "Appellant is a person of previous good character in that she has never before been convicted of a criminal offence," however her lawyer "took no steps whatsoever during the trial to establish" that she was of previous good character.
"Silence at trial from the Defence on the issue of character evidence is most often consistent with an Accused person who is not of previous good character," Acting Puisne Judge Shade Subair Williams wrote, adding that the Magistrate "had no way of knowing" that the Appellant was of previous good character.
"Consequently, she was not afforded the Magistrate's consideration that she was less likely to have committed the offence having lived her life to 28 years of age without a previous conviction.
"In my judgment, the conviction is unsafe given the Court's doubt as to whether the Appellant exercised her free will in deciding not to give evidence and that she was further expropriated of the benefit of a good character direction as it relates to propensity because of her Counsel's inaction.
"The appeal is accordingly allowed and the conviction and sentence of 6 years imprisonment is quashed."
The Acting Puisne Judge said it "should be emphasized that no criticism is made in this Judgment of the conduct of the learned Magistrate" and she "shall hear the parties on whether a retrial should be ordered."
The full judgment follows below [PDF here]:

Read More About
Category: All, Court Reports, Crime, News